For those of you who don't know me, I've lived in New York City for a few months now. I know most people who have lived in New York City for years or their whole lives even, would probably not consider me a local. However, I feel like I've gotten to know the city pretty well, even though I've just lived here for a few months. I've visited NYC so many times in my life that I feel like I've pretty much done all of the main tourist attractions there are. I've been to the Empire State Building, the Statue of Liberty, all the museums, the parks, shopping in pretty much every store on 5th Avenue, and more!
But now that I am actually living here, I feel like I have gotten to know how to enjoy this city like a local! So I wanted to share how I would spend the weekend in the city, just like a local New Yorker who's been here for years and years. Whether you are just visiting the city for the millionth time and looking for something new to do, or you live in the city and you are just bored of all of your normal hangout spots - here's how I would spend the weekend in New York City just like a local!
Things To Do:
There are literally a million and one things to do in the city. Like I mentioned before there's tons and tons of tourist things here, and if you are like me, and you either live here or you have just visited a ton of times, then you've already done the tourist activities. But there's so much more to do in the city, so here's some of my favorite things to do as a local.
First is a picnic in the park. If you are in New York City in the spring, summer, or even early fall, there is nothing better than going to one of the many, many parks in the city, sitting out in the sun, and just enjoying the day! As someone who now lives in the city, I can say every time I walk through Central Park there are tons of people having picnics and hanging out with friends!
Some other things I love to do are exploring flea markets and vintage markets - there are so many in the city. One of my favorite markers is the Grand Bazaar on the Upper West Side. And if you are a fan of museums, there are tons and tons of museums in the city that are super underrated that you've probably never been to, and possibly never even heard of. I have written not one, but two articles all about my favorite underrated NYC museums, so definitely check them out here!
Places To Eat:
And of course you can't spend a weekend in NYC without eating - and luckily NYC has no shortage of places to eat! One of my favorite tips for eating like a local in the city is to eat at local bagel and pizza shops. NYC is known for having the best bagels and of course the best pizza slices ever - so those are a must while in NYC! And I have to be honest some of the best pizza and bagels I've ever had have come from the local corner shops!
And of course I've also written tons of reviews of some of my favorite restaurants in the city - check them out here. Russ & Daughters has amazing bagels and lox; Rosemary's is a delicious and garden fresh Italian place; Tavern on the Green is a classic and very historical NYC spot; Brooklyn Diner is a classic NYC diner with a twist; Ella Social is great for Spanish tapas and paella; and Rubirosa has a delicious tie-dye pizza that is just to die for!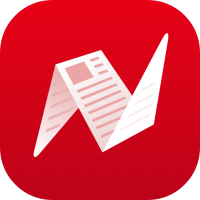 This is original content from NewsBreak's Creator Program. Join today to publish and share your own content.