I know I've said this before, and I am sure I will say it again, but one of my favorite things about New York City is just the crazy amount of restaurants here. I know I love going out and trying new places, and there is always somewhere new to try in the city! One of my absolute favorite meals to go out for is weekend brunch (or brunch any day of the week for that matter).
Luckily for me, there are SO many great brunch spots in the city! Not only are there tons of delicious restaurants to get brunch at, but there are so many great spots that have amazing brunch deals! And if you have read any of my past articles, you know I love NYC, but it's very expensive so I am usually on a budget. So anytime I hear the word deal - you already know I am in!
So here are some of my favorite restaurants in the city with great brunch deals that you should definitely try out!
The Malt House, Greenwich Village
First up is the Malt House, which is located in Greenwich Village. Greenwich Village is such a fun and exciting place. There's so much to do there, and most importantly, there's tons of great restaurants there too! The Malt House is an American tavern style restaurant that specializes in craft beers and delicious cocktails. Their brunch deal includes 90 minutes of unlimited mimosas, bloody Mary's, Bellini's, and frozen drinks all for $27.
Beatstro, The Bronx
Next up is a super cool bottomless brunch spot in the Bronx - Beatstro. This place is super cool and hip, their bottomless brunch includes 90 minutes of unlimited sangria and mimosas for just $24. They serve brunch on Saturdays and Sundays from 12-5pm (which I love because who doesn't want to sleep in on the weekends?), and they also have a live hip hop DJ there too!
Agave, West Village
Agave is another great place to get a fun bottomless brunch on the weekends! Agave is located in the West Village of Manhattan. They are a Mexican restaurant with tons of cool tex-mex inspired dishes as well as some brunch classics like pancakes and eggs benedict. Their bottomless brunch deal is $30 for 90 minutes of unlimited mimosas, wine or margaritas, and that $30 includes the price of food which is so great!
Caroll Place, Greenwich Village
Another of my favorite restaurants, that is also located in Greenwich Village is Caroll Place. This is a delicious American Italian restaurant that serves a delicious brunch from 11am - 4pm Friday-Sundays. Their brunch deal includes $28 for 90 minutes of unlimited refils of all of their amazing brunch drinks and an entrée!
Milk & Roses, Greenpoint
Next up is Milk & Roses, which is located in Greenpoint in Brooklyn. If you love mimosas this is the brunch deal for you because they have a deal of one hour of unlimited mimosas for just $17! Milk & Roses is the cutest little spot to have brunch, so if you find yourself in Brooklyn, or just looking for somewhere different to try brunch - definitely give Milk & Roses a try!
Haven Rooftop, Midtown
And lastly, we have Haven Rooftop which is located in Midtown Manhattan. Now if you've read any of my articles before, you probably already know how much I love a rooftop! Whether it is a restaurant or bar, or even just an outlook - I am always down for a gorgeous rooftop view of the city! Haven Rooftop has a delicious bottomless brunch for $28 for unlimited drinks!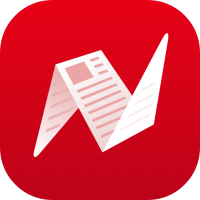 This is original content from NewsBreak's Creator Program. Join today to publish and share your own content.