So I recently wrote an article all about great happy hour deals in New York City. And of course there were just too many to fit into one aricle, so I decided to write another post about some more great bars and restarants serving incredible happy hour deals!
I am a twenty-something living in New York City, and I just have to say - it's SO expensive! I knew before I moved here that it was going to be tough and that I was going to have to force myself to stick to a tight budget. But sometimes, you just want to be able to go out and have a great time with your friends and not worry about spending next month's rent on just 2 drinks. So that's why I have figured out where all the best happy hour deals in the city are - so that not just I can go out and enjoy the city, but you can too!
And like I said in my last happy hour article - even if you aren't on a super tight budget, you can of course still enjoy these incredible deals becuase they just can't be beat! So here are a few more of my top picks for happy hour deals in New York City:
Excuse My French
First up, we have Excuse My French. Not only does this place have the cutest name, but a great happy hour too! They are located in the Lower East Side, and obviously they are a Parisian inspired bar serving specialty cocktails and French tapas and small plates. Their happy hour is served from Monday - Wednesday 4-8 pm, Thursday - Saturday 5-7 pm, and Sunday from 2-8 pm. Not only can you get happy hour every day of the week here, but during happy hour they have 2 for 1 on select beer, wine, and well drinks - amazing!
The Brooklyneer
Next up is the Brooklyneer - but don't let the name fool you this place is located in Manhattan right in the West Village. This is a pub style restaurant (paying homage to Brooklyn - as is evident in the name), they serve classic pub fare and specialty draft beer. Their happy hour is also daily from 4-7 pm, and weekends from 11:30-7pm, where you can get $3 Brooklyneer Pilsner and $7 select wine and well drinks.
The Pony Bar
Now, as an Upper East Sider, I may be a little biased because this next place is located on the Upper East Side, but it's one of my all time favorites! The Pony Bar is a casual pub and restaurant with lots of specialty beer on draft. And I must say every single time I walk past this bar, it looks like everyone there is just having the best time, and it always makes me a little jealous! Their happy hour is Monday - Friday from 4:20-5:20 pm, where you can get $7 draft beer, wine, and well drinks!
Groove
Next up we have Groove - a super cool and funky R&B club located in Greenwich Village. This restaurant is super cool and hip, and the only place you can hear live music 7 days a week! Their happy hour is on weekends from 4:30-7 pm and you can get $5 drink and food specials.
Crocodile Lounge
And last but not least we have the Crocodile Lounge located in the East Village. This is a super cool and low-key basement bar that has tons of drinks and even skee-ball! Their happy hour is Monday - Friday from 12-7 pm and you can not only get $4 Coors Light, $5 well drinks, and $6 beer and liquor, BUT they also give a free personal pizza with a drink, which is just so cool!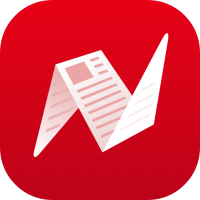 This is original content from NewsBreak's Creator Program. Join today to publish and share your own content.