As you may know if you already follow me, I live in New York City, however, I am from Baltimore, and I may be a little biased because it's my hometown - BUT it's one of my favorite cities! Baltimore is a small city, but it has so much to offer. There's always something fun to do in Baltimore, so I figured why not share some of my favorite summer activities to do in Baltimore! Even though I don't live there anymore, I do go home and visit, so here's some of my favorite things to do in Baltimore:
Catch an Orioles Game
Watching an Orioles Game at Camden Yards is a summertime favorite among Baltimore natives. I know I have been going to O's games since I was in the womb, and all throughout my childhood, and even now I still enjoy going to a game on a nice summer evening! I think Camden Yards is arguably one of the nicest baseball stadiums in the country, and trust me, you'll have an amazing time there! Go watch some baseball, eat some soft pretzels and ice cream and enjoy a beautiful summer evening!
Visit The National Aquarium
Another one of my favorite things to do in Baltimore is visit the aquarium. I've always loved going to the aquarium ever since I was a little kid, and even though I am an adult now, I still get so excited to go see all the animals! Now, if you haven't been to the Baltimore Aquarium yet, let me tell you, that you are in for a treat! It's seriously the best aquarium I have ever been to. I have been to so many Aquariums in the past that just couldn't possibly live up to my expectations because I grew up going to the Baltimore Aquarium which is just so incredible!
Stroll Around the Inner Harbor
And of course after you go to the Aquarium, you have to spend the afternoon strolling around the Inner Harbor. The Inner Harbor is just so beautiful, and the perfect place to spend an afternoon! There's tons of shopping, restaurants, and sights to see! There's also lots of cool historical ships docked in the harbor. You can see the USS Constellation, a historic landmark in the harbor - the last sail-only warship used by the Navy. And you can see (and tour) the USS Torsk - a WWII submarine, which I have toured, and it is SO interesting!
Eat by the Water at Nick's Fish House
I posted a whole review of this restaurant a few days back - so if you haven't seen that yet, then definitely go check it out! Nick's Fish House is a great seafood restaurant in Baltimore, that's right on the water! They have a gorgeous outdoor patio that is perfect for a relaxing summertime meal! And not to mention their food is absolutely delicious!
Visit the Maryland Science Center
If you are interested in museums, then you should absolutely visit the Maryland Science Center. I never usually think of myself as being super interested in the sciences, but I always have such a good time at this museum. They have exhibits that are constantly changing and always just so interesting!
Bar Hop In Fells Point
And another one of my favorite spots in Baltimore is Fells Point! There's so much to do in the neighborhood of Fells Point, shopping restaurants, and most importantly great bars! I love going here for a night out with friends, you can grab dinner, and then go right out and hop from bar to bar - you'll definitely have a great time!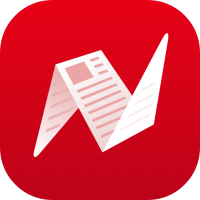 This is original content from NewsBreak's Creator Program. Join today to publish and share your own content.