If didn't see my last article about Nick's Fish House in Baltimore MD (definitely go check it out!) but I've been back in my hometown in MD. So I got to try out some new places while I was home and of course wanted to share my great experiences! Like I said, I'm from Maryland and I live in between Baltimore and Washington DC. So while I was home I went into DC with my family to try a new restaurant called Elephant & Castle!
So in addition to being from Maryland, I've also lived abroad in London, and for those of you who haven't been to London there is a neighborhood on the south bank called Elephant & Castle, which is just such a fun name and I love it! So when I heard this restaurant was called Elephant & Castle I knew it was going to be an English pub style restaurant and it was, which was so exciting for me and reminded me a lot of my time living abroad!
They had indoor and outdoor seating, the indoor section is decorated exactly like an old fashioned English Pub and it's the cutest thing ever! They also have a gorgeous outdoor patio, that we felt like we needed to sit in because it was such a beautiful evening and the patio was the perfect spot to sit and enjoy!
Their menu has all of the tradition British classics, like fish & chips, bangers & mash, butter chicken, and of course my favorite meat pies! There were so many dishes that looked just delicious, but I ended up going with the steak and mushroom pie - which was just incredible. They also have a pie sampler which was 4 mini pies (chicken pot pie, steak and mushroom pie, Shepard's pie, and cheesy leak and potato pie), which also sounded just amazing!
But the steak and mushroom pie was delicious and I have to say I just loved it! It reminded me so much of my time in London! So if you are looking for something different and unique in the DC area, then definitely check out Elephant & Castle!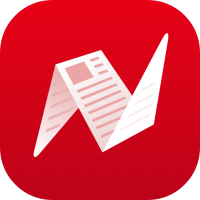 This is original content from NewsBreak's Creator Program. Join today to publish and share your own content.