So I've lived in NYC for about 2 months now, and my family felt it was time for me to come back to MD for a visit, so that's where I've been for the last week! It's always nice to go back home and visit family, and of course try out some new restaurants! This week my family took me to Nick's Fish House, which I know I've been wanting to try out forever now, but just haven't gotten around to it yet. So my family and I went there for lunch, and it was just as good as I had hoped it would be!
Obviously Nick's Fish House it a seafood place right on the water. And if you aren't from Maryland or know anything about Maryland they are known for their blue crabs! So I was so pleased to see tons and tons of crab dishes on the menu, because as a true Marylander I could eat blue crabs all day everyday! Their menu has lots of crab classics, crab dip, crab cakes, crab pretzels (my personal favorite) and of course fresh steamed crabs!
So naturally we ordered some large steamed crabs for an appetizer. They came out so hot and fresh! The crabs themselves were delicious and full of meat and flavor - just what you want, and perfectly seasoned with old bay (another Marylander's favorite). Then for my meal - I cheated and got an appetizer, as I said before one of my all time favorites the crab pretzel! If you're not from Maryland then you probably aren't super familiar with a crab pretzel, but it's basically a soft pretzel topped with crab imperial, jumbo lump crab meat and lots of cheese! And I gotta say it was absolutely delicious, one of the best crab pretzels I've ever had!
Not only was the food delicious but they had tons of beer on draft and yummy cocktails! I just had to try the Bloody Mary with an old bar rim - SO good! And if the food isn't enough to convince you to try out Nick's you have got to see the view! They have an incredibly gorgeous outdoor patio which overlooks the water and is just the perfect summer spot for lunch or even dinner (which I'm sure would have a great sunset view). So if you live in the Baltimore, MD area, or you are just visiting, don't forget to give Nick's Fish House a try!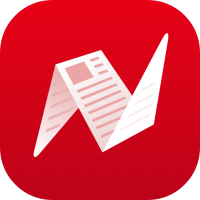 This is original content from NewsBreak's Creator Program. Join today to publish and share your own content.