So if you haven't read my last article yet, it's all about fun things to do this summer in New York City - that aren't in Manhattan. That article focuses on fun Brooklyn activities that you definitely need to try out this summer and if you haven't read it yet, then go check it out right now! I found there were so many great things to do in Brooklyn that I just had to make another list of all of the great things to do in Queens now!
Like I mentioned in my last article, I live in Manhattan, and there is just so much to do here, that I often forget how big the city is and what incredible things the outer boroughs have to offer! So I decided to make a list of all of the great and fun things to do in Queens. I have lots of friends who live in Queens and they just love it there! Queens, much like Brooklyn, is so unique and has just as much to offer as Manhattan or Brooklyn!
Catch a Met's Game
One of the biggest attractions in Queens is Citi Field - the stadium where the Met's play! Going to baseball games is such a fun way to spend the evening in the summertime! Whether you are a baseball fan or not - a Met's game is so much fun, the music, the games, the food, everything about going to a baseball game is just so much fun! And if you haven't been to a Mets game then you definitely should go to one this summer!
Walk Through The Queen's Botanical Gardens
And just like Brooklyn - Queens has their own Botanical Gardens. Botanical Gardens are the perfect activity, you can spend the day walking around, having a picnic, learning about beautiful blooms, and taking photos of the gorgeous flowers!
Visit The MoMA PS1
Another of my favorite things to do in Queens is The MoMA PS1. Museums are one of my favorite summertime pastimes because what better way to escape the sun and the heat for a while than to spend the afternoon wandering around a museum! The MoMA in Manhattan is known for its contemporary art, and the MoMA PS1 in Queens is also a contemporary art museum that houses tons of modern art pieces!
Sunbathe at Rockaway Beach
And of course, you can't have summer without at least one trip to the beach! Rockaway beach is the perfect summertime getaway - and it's so close to the city! You can feel like you've gone on a vacation without even having to go anywhere too far. Rockaway beach offers sun, sand, sports, a boardwalk with shopping and food - the perfect city escape!
Do a Tasting at Finback Brewery
Another great summer activity - tastings at breweries! There's nothing better than sitting outside and getting a flight of craft beers and spending time with friends and family! Finback Brewery is a great brewery in Queens that you must visit!
Stroll Around Astoria Park
And last but not least, is Astoria Park! Manhattan has Central Park, Brooklyn has Prospect Park, so it's only natural that Queens has their own park - Astoria Park! Parks are my favorite summertime activities because there is so much you can do, and they are completely free - which is amazing!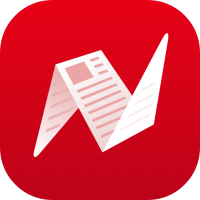 This is original content from NewsBreak's Creator Program. Join today to publish and share your own content.