If New York City is good at anything it's cooking some of the most delicious Italian food, outside of Italy of course. There are just so many incredible Italian restaurants in the city and I just love them all so much! I recently tried out a new italian restaurant called Parm. And of course when I say "new" I mean new to me, this place is a New York City institution - and if you haven't gotten the chance to try it out yet I would definitely recommend it!
Obviously Parm is known for their chicken parm. It comes in a sandwich style and as a regular entree. They also have other Italian classics like meatball sandwiches, eggplant parm, delicious fresh pastas, and more! While I was there I tried their chicken parm entree - I just had to! I also had the fried calamari and it was so good - nice and crispy fried to perfection!
Their chicken parm entree comes with their delicious breaded chicken covered in marinara sauce and parmesan and mozzarella cheese, and it also comes with a side of rotini pasta in the lightest creamy tomato sauce that was just absolutely delicious! Every single thing I ate there was so amazing! I might even go as far as to say this was the best chicken parm I've ever had! So if you are a fan of chicken parm you MUST try out parm right now!
Parm also has a great wine list and craft cocktails. I tried the negron - which is a classic italian cocktail and it was seriously made so well, I loved it! They have two locations, one in Midtown and one downtown, on Mulberry street. So if you are looking for some incredible Italian food - look no further, Parm is the place for you!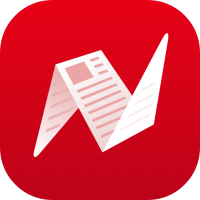 This is original content from NewsBreak's Creator Program. Join today to publish and share your own content.