There is literally nothing I love more than a delicious slice of classic New York pizza. I don't know what it is about the city - but the pizza here is just unmatched! And the best thing is that there are SO many different places to get incredible pizza in the city which is just amazing. I previously made a post all about where to find the best bagels in New York City (because once again there are SO many amazing bagel cafes in the city!) so if you haven't read that post yet then definitely go check it out!
But now I thought it was time to talk about the best pizza places in the city. Honestly you can probably find great pizza at pretty much any New York City pizza place - but if you are looking for the absolute best of the best, then look no further. I've got some of the all time best pizza places right here!
Here are my picks for the best pizza places in NYC:
Rubirosa
This is my all time favorite pizza place in the city. It's located in Soho, and I could honestly eat their pizza every single day! Not only are their classic pizzas just amazing, but they are famous for their Tie-Dye pizza - which is one of my absolute favorites! It's a traditional cheese pizza, but instead of just red sauce, they mix in some rose sauce and pesto sauce, top it all off with mozzarella and it's just delicious!
Leo Pizza
Next up, headed into Brooklyn is Leo. They might even be one of the best pizza places in brooklyn! They specialize in sourdough pies, and they have very untraditional toppings and flavors of pizza which is so unique. You know you can definitely get something different but still absolutely delicious here!
Paulie Gee's Slice Shop
Also located in Brooklyn, in Greenpoint is Paulie Gee's Slice Shop. This is a perfect neighborhood counter service slice shop to get your quick fix of pizza in! Their pizza is the classic NYC thin crust, foldable style pizza and it's so delicious! Whether you are in the mood for a quick slice or a whole pie, definitely give Paulie Gee's a try!
Koronet Pizza
Koronet Pizza is located on the Upper West Side, and this is the place to go when you are HUNGRY! They serve probably the largest jumbo slice in all of New York City. It's a great spot not only to get a huge slice of pizza, but a delicious one as well! Their slices are the equivalent to three and a half regular slices so next time you are super hungry for pizza - you know exactly where to get your pizza fill!
Lombardi's
Next up is an iconic New York City establishment - Lombardi's. Lombardi's is located in Nolita in lower Manhattan, and they are known for their coal oven fired pizzas. Their pies are not quite the same as your traditional New York City slice, but equally as delicious! Whether you are visiting NYC for a trip or you live here, you can't miss out on the classic Lombardi's pizza!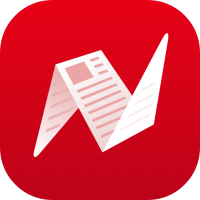 This is original content from NewsBreak's Creator Program. Join today to publish and share your own content.