This past weekend I traveled to Charleston, SC. I had never been there before, but I had always heard about what a great place it is to visit! So finally I got to go take a trip there, and I must say it was amazing! Charleston is such a beautiful city and it's full of so many fun things to do. There are cool bars, delicious restaurants, shopping, sights to see and more! I wanted to share some of my favorite things that I did while I was here, for those planning on taking a trip to Charleston soon too!
Sights To See
The Pineapple Fountain : This is an absolute must see in Charleston. The pineapple fountain is like a Charleston landmark and it's so cute! It's definitely a great photo opportunity for anyone who is visiting!
Rainbow Row : Again, a Charleston landmark! The rainbow row houses are what most people picture when they think of Charleston. There are honestly beautiful colorful houses all over the city, but the rainbow row is definitely worth a visit because it's so colorful and fun!
Folly Beach : If you are into gorgeous beach views then you definitely need to head to Folly Beach. It's a great (and short) trip from downtown Charleston, and it's gorgeous!
Places To Eat
Husk : Husk was a great place to get brunch. Their menu changes daily, so you will always get a delicious and unique meal here! Whether you are getting brunch or dinner - Husk is an absolute must try!
The Darling Oyster : And of course you can't go to a coastal city like Charleston without getting some fresh oysters! The Darling Oyster is such a great place to get your oyster and seafood fix (and of course they have non seafood options as well)!
Callie's Biscuits : Callie's if a Charleston staple. You must try this spot for breakfast while you are in Charleston. They have incredible breakfast sandwiches on the most delicious biscuits I've ever tried! The perfect southern cuisine inspired breakfast!
Jeni's Ice Cream : And you obviously have to end your night with some amazing ice cream from Jeni's. Even if you don't want ice cream, you have to at least walk in and smell the amazing scent of ice cream and fresh waffle cones!
Shopping To Do
The City Market : The city Market was so much fun to walk through. There were tons and tons of vendors selling homemade goods and foods that all looked amazing! This is the place to find a very unique and special Charleston souvenir!
Boutiques on King Street : And if you don't find anything at the market, you can stop by one of the many boutiques on King Street to find things from clothing, to handmade jewelry, and more!
Places To Get Drinks
The Vendue Rooftop : I know I just love a rooftop bar experience, and the Vendue has a perfect rooftop bar to get drinks at! They've got tons of delicious cocktails and it's the perfect place for a drink!
Uptown Social : Another great place for a night out is Uptown Social. They've also got a rooftop bar which is so much fun! They have live music and just overall a super fun vibe. You'll definitely have a good time at uptown social!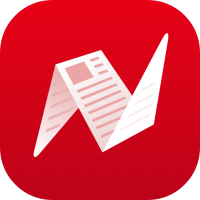 This is original content from NewsBreak's Creator Program. Join today to publish and share your own content.