If you haven't seen my last couple of posts, then you might not know that I've been in Charleston, SC for a fun weekend trip! I ate so many incredible meals while in Charleston, that I just had to share some of my favorites with you guys! I know that there are so many incredible restaurants in Charleston, BUT I figured I'd share a few of my favorites just incase you are planning a trip, having some recommendations might help you narrow down your search on where to eat (because I know it was definitely difficult for me to choose where to eat!).
One of the dinner spots I went to was The Darling Oyster. It's located right on King St, in downtown so it's definitely in a great location! As I said we went here for dinner (but I'm sure either lunch or brunch here would be amazing too!). However I would highly recommend The Darling Oyster for a great dinner experience. They had a ton of delicious handcrafted cocktails, as well as a nice wine list.
We tried a handful of their appetizers including the smoked salmon dip, hush puppies, and shrimp cocktail. All three were incredible. The shrimp was perfectly spiced and chilled and served with cocktail and tartar sauce. The hush puppies were crispy and served with butter on the side and tasted absolutely delicious. And then the smoked salmon dip (which was definitely a unique dish that I've never seen before) was amazing! It was a lovely dip/spread served with rye toast slices and creme fraiche. I would definitely recommend trying the smoked salmon dip as a starter - it was definitely my favorite!
And of course we had to try out some of their oysters because it is called the Darling Oyster after all! They had a huge selection of different types of oysters, so we tried a few different types and they were all just so delicious! And finally after all of those amazing appetizers we ordered some entrees. I had the blue crab tagliatelle and it was so lovely! It was served in a light sauce with tomatoes, peas, and Parmesan cheese. There were tons of large blue crab meat lumps which was just perfect! If you like pasta and seafood, then this is definitely an entree you must try!
They had tons of other entree options that looked so delicious too, and if they were anything like the blue crab tagliatelle then they are definitely amazing! Overall this place is so cute, and beautifully decorated with a nautical theme! It's definitely a fun place that anyone visiting (or living) in Charleston must visit!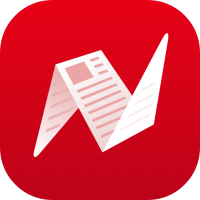 This is original content from NewsBreak's Creator Program. Join today to publish and share your own content.