If you've read my previous article you know I was recently in Charleston for the weekend and I spent the entire time just eating my way through the city! If you've ever been to Charleston you probably know exactly what I mean - the food here is absolutely incredible! One of my favorite meals here was definitely our brunch at Husk!
Husk is located at 76 Queen St. right in the heart of downtown Charleston. It's the perfect location for a brunch and then a day exploring downtown. The building itself is just gorgeous. It's located in a restored Victorian era style home and it's decorated to perfection and has just the right amount of southern charm and I love it!
And if the atmosphere wasn't enough to get you to go here - the food was SO incredible. This was probably my favorite meal that I had all weekend. Because it was just so delicious. We started with cocktails and coffee. I think their Bloody Mary's were the best Bloody Mary I've ever had. It was topped with house made pickles and cured ham - amazing!
Now their menu changes daily, which is so cool because you'll always get something different and delicious when you go! But when I went for brunch I got to try the pimento cheese biscuits and the mushroom quiche - I mean everything was so incredible! We also tried the fried catfish and grits that were so creamy and delicious! Honestly I think everything on the menu would have been amazing, and made for a delicious brunch, but we just loved our meals and drinks.
Like I said, Husk is a must visit when you're in Charleston. Even though you don't necessarily know what you will get because the menu is constantly changing, I am so confident that everyone can not only find something on the menu they will eat - but something that they will absolutely LOVE as well!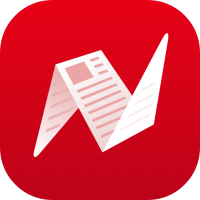 This is original content from NewsBreak's Creator Program. Join today to publish and share your own content.