I've already made a part 1 to this article, writing about all of my favorite photo spots in the city that are outside. If you haven't read that one yet, then definitely go check it out! This post is going to be spots that are indoors (some of these are technically outdoor rooftops - but you get the point). These are all of my favorite picturesque photo spots that are indoors!
Again, whether you are a photographer looking to get amazing photos or you are a blogger or content creator like me trying to get some cute content for your social media, then definitely check these spots out!
Top of The Rock
First up is the Top of The Rock (aka the observatory on the top of Rockefeller Center). This is one of my favorite observatories in the city because the view is absolutely incredible here. You are right in Midtown Manhattan, and honestly, you get every building in the skyline in the background of your photos! I especially love that you can get a super awesome photo of the Empire State Building here!
While We Were Young
Next is the restaurant While We Were Young, which is located in the West Village. I absolutely love the vibe and decor of this restaurant - it's so pretty and SO instagram worthy! They have gorgeous marble countertops with pink velvet seating, it's so lovely and dreamy! Even their food is super picturesque and pretty! So if you want to get some cute photos of yourself in a cafe or just some cute decor/food inspo pics, While We Were Young is definitely the place!
The Edge
Another observatory that I love and is perfect for getting amazing photos is the Edge. The Edge is one of the newest observatories in the city, and the view you'll get from here is absolutely incredible. The Edge has huge wide clear windows, so you have just blank views with no obstructions and this makes for great photos!
La Mercerie
La Mercerie is another restaurant that I just love for photo ops because it is just gorgeous! They have incredible greenery displays that change with the seasons, and their decor is just so instagram worthy and pretty! You will for sure get stunning photos here!
Westlight
And taking a trip to Brooklyn, Westlight in Williamsburg is a must visit! Not only is it a super cool restaurant and bar (that I would highly recommend!), but the view here is just incredible! Westlight is on the 22nd floor of the William Vale hotel in Brooklyn, and it has the most beautiful outdoor patio. You get the entire view of the Manhattan skyline here, and it's the perfect spot for photos! I would also recommend going here at sunset - you will get the most stunning photos ever!
Grand Central Station
And last but not least is Grand Central Station. It's such an iconic station in the city, and it's also SO beautiful. You can get some seriously amazing shots in this terminal, but do beware, you are probably going to have people in the background of your photos (because this is one of the busiest spots in the city). However, I think part of the vibe of Grand Central Terminal is the crowds and the people - that's what makes it even more picturesque!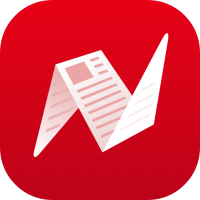 This is original content from NewsBreak's Creator Program. Join today to publish and share your own content.