As a content creator and just general lover of taking photos for Instagram, I am constantly on the lookout for pretty and picturesque photo opportunities within the city. Lucky for me, I am living in a city with nothing but incredible beautiful photo spots. New York City is just so beautiful, and honestly I feel like no matter where you go, you can get an incredibly beautiful photo.
Whether you are a blogger or content creator, like me, taking photos of yourself, or you are a photographer in the city looking for new landscapes to capture - NYC has endless options for photo-ops. So I wanted to share some of my favorite and most picturesque spots in the city with you guys. I have so many spots on my list, so I am going to make a part 2 to this that will be indoor spots. However, this first post will be all outdoor spots!
So here are my favorite instagrammable outdoor spots in New York City:
The Brooklyn Bridge
The Brooklyn Bridge is a great photo spot! The architecture is just stunning, and you get the Manhattan skyline in the background (if you are walking towards Manhattan, of course). The only issue with taking Photos on the Brooklyn Bridge is that it can get pretty crowded. So I would recommend going at non-peak times, or if you are good at photoshop and cropping people out of your photos, then you don't have to worry!
Brooklyn Bridge Park
Next up is Brooklyn Bridge Park. This is a great spot if you want to get the gorgeous Brooklyn Bridge in the background of your photo (as opposed to being on it). Again, you'll get great Manhattan skyline views here and gorgeous views of the architecture of the bridge, perfect for any photo.
Dumbo, Brooklyn
And sticking with Brooklyn, next we've got Dumbo. There is a classic photo spot in Dumbo on the corner of Washington St & Water St, that has a beautiful view of the Manhattan Bridge in the background. You have probably seen tons of photos in this exact spot because it's definitely a popular one, but when you go there, you will definitely understand why!
Central Park
Another great spot I love for photos is Central Park. Central Park is just so big, and there are just so many opportunities for absolutely stunning photo backdrops here. Whether you are on a bridge, a rowboat on the lake, or just in a grassy field - you'll definitely get a great shot in the park. The park is also great because even when it's crowded, you can always find a quiet and less crowded spot to take a great photo in!
The Highline
Next up is the Highline. The Highline is in Soho, and not only is it just a fun place to spend time walking around and exploring, but it's got some amazing photo ops too! No matter where you are along the walk, you will find great places to take photos, however my favorite spot is the overpass over the street. This is where you can get a super cool backdrop of a NYC street without actually having to be in the street - definitely much safer!
The Vessel
The Vessel is another place I absolutely love to take photos. The Vessel is just a super cool and very instagram worthy structure that makes for the coolest shots! You can either go up in the Vessel and get awesome photos, or just stand in front of it and get super cool photos like that too!
The Steps of The Met
And last but definitely not least is the Met! The steps of the Metropolitan Museum of Art are so iconic and it's one of the spots that you just have to get a photo of in NYC. Now, the steps of the Met can definitely get a little crowded, especially on weekends, however I find weekday afternoons and evenings are a great time to get great photos with minimal crowds!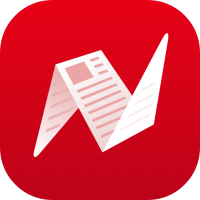 This is original content from NewsBreak's Creator Program. Join today to publish and share your own content.