So I previously made part 1 of this post, and if you haven't read that yet, then definitely go check it out! But I love fashion and I love shopping, so naturally NYC is my dream city in terms of shopping because there is just SO much shopping here. I absolutely love going to new boutiques and shops to find unique and one of a kind pieces!
So I wanted to share a few more of the best boutiques in the city with you guys so let's get into it!
VeraMeat (Williamsburg)
First up located in Williamsburg, Brooklyn (132 N 5th St.) is VeraMeat. VeraMeat is a handmade jewelry shop, selling what they call wearable art! And trust me when I say what they are making is literally art! They have the coolest pieces that are so unique and different from the jewelry you will find in every other shop. They truly have the most unique and fun pieces!
Isalis (Nolita)
Next is Isalis which is based in Nolita (22 Prince St.). They carry tons of gorgeous and super trendy designers and everything in their shop is just so cute! They carry tons of cool and chic pieces that are perfect for a night out or fun event, or just a say when you feel like looking cute!
Love Only (Williamsburg)
Love only is another great boutique with tons of super trendy designer pieces that every fashionista wants! They are located in Williamsburg, Brooklyn (122 Bedford Ave). They not only sell designer pieces but one of a kind vintage pieces as well!
Here Nor There (Lower East Side)
Here Nor There is another boutique that's located on the Lower East Side (315 E 9th St.) that I am just in love with! They specialize in small independent brands and vintage pieces. Their clothing is made to order and is so cute, trendy, and unique!
Front Street General Store (Downtown Brooklyn)
Next up is the Front Street General Store located in Downtown Brooklyn (143 Front St, Brooklyn). They have super cool retro and vintage pieces that are so unique and one of a kind. In addition to clothing they also have tons of dry goods, including homeware, home decor, glasses, jewelry, stationary, and more!
Flying Solo (Soho)
Flying Solo is a Soho located boutique (410 W Broadway). They specialize in selling independent designer looks straight off the runway. At Flying Solo you are sure to find pieces that are unique and definitely unlike anything you will find elsewhere.
Dover Street Market (Kips Bay)
And last but not least is Dover Street Market located in Kips Bay (160 Lexington Ave). They have lots of high end designer clothing that is just so cute and trendy. And in addition to tons of fashion pieces they have a gourmet cafe - which just perfects the ultimate shopping experience!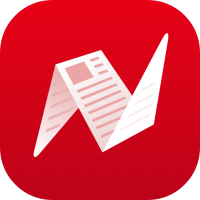 This is original content from NewsBreak's Creator Program. Join today to publish and share your own content.