One of the biggest reasons that I moved to New York City was the fashion. I am obsessed with fashion and shopping, I am always keeping up with the latest trends, and trying to find the latest and greatest places to shop. I guess that's why I ended up working in fashion too - it has literally become my whole life, and I can't imagine a better place to live than the fashion capital of the world, NYC!
So even if you are fashion obsessed and a self-proclaimed shopaholic like I am, I feel like NYC can be a little overwhelming in terms of shopping, because there is just SO much shopping to do here. But that is why I am here, to give you a guide to all of the best NYC shopping spots. I am going to stick to boutiques that are a little lesser known in this article, just because while I love shopping at the Macy's in Herald Square, that is a place that everyone knows about and is a huge shopping destination.
So instead, I am going to talk about smaller boutiques in the city that are a must visit! I will probably end up doing a follow up to this article with a part 2, because like I said, NYC just has too many shops to offer, and I know I am going to have a hard time fitting all the best into one article. So definitely be on the lookout for part 2 to this post! But in the meantime, let's talk about some of my favorite boutiques in NYC!
Mixology (Upper East Side)
First up is Mixology, a boutique located on the Upper East Side in Manhattan (1422 3rd Ave). They actually have several locations throughout the New York/Long Island areas as well. I love this shop and their values of doing good and changing lives! They've got super cute and very on trend pieces that are perfect for people who want to look hip and trendy.
Shishi (Upper West Side)
Next up is Shishi NYC. This place is located in Manhattan's Upper West Side (2488 Broadway). They have SO much selection it's crazy. From comfy and cozy loungewear (that is still so trendy and cute) to gorgeous pieces to wear out that are super chic and fun! No matter what occasion you are shopping for, you will definitely find something you love at Shishi!
Darryl's Boutique (Upper West Side)
This next boutique is located in Manhattan on the Upper West Side (429 Amsterdam Ave). They are always fully stocked with beautiful pieces that are also great prices. If you want that boutique designer look without completely breaking the bank - Darrly's Boutique is a must.
Vivaldi (Upper East Side)
Vivaldi is another one of my favorites, located on the Upper East Side (1388 3rd Ave). They have the most gorgeous evening dresses and gowns. If you have any special occasions coming up, weddings, parties, or whatever - you have to check them out because they absolutely will have something beautiful that you will love!
Cloak & Dagger (Lower East Side)
Cloak & Dagger is another great boutique located in the Lower East Side (334 East 9th St). They have some of the cutest casual pieces that give me all the vintage vibes, but are still so trendy and cool. They've got clothing as well as some gorgeous antique and vintage inspired homeware that I just want to decorate my entire home with!
DUO NYC (Lower East Side)
And staying on the Lower East Side (in fact just right across the street from Cloak & Dagger) is DUO NYC which is located at 337 East 9th St. They have such beautiful basics and casual everyday pieces. Honestly I just want my entire wardrobe to look as beautiful as their store does, because it's gorgeous!
Frankie Shop (Lower East Side)
And one more boutique from the Lower East Side - The Frankie Shop. They have two locations, one in Paris and one in NYC (100 Stanton St.). They have the cutest laid-back and casual basics that are so easy to style. They definitely have a very simple and minimalist vibe, which is very trendy in Paris, and I definitely feel like a lot of their clothing will instantly give you that chic parisian look!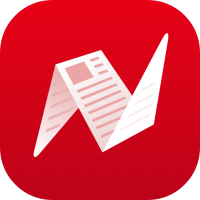 This is original content from NewsBreak's Creator Program. Join today to publish and share your own content.