New York City is known for having some pretty expensive hotel prices. Even for a mid-range hotel that you could normally stay at for a fair price, when it comes to NYC, you are probably paying double. And I mean, it makes sense, as the city is such a huge tourist destination, so the demand for hotels is bound to be high.
New York City is also known to have some of the most luxurious hotels too. And I mean if you are already paying premium prices, you might as well treat yourself and enjoy your stay! So I wanted to share some of my favorite luxurious hotels in the city that are perfect for the ultimate pamper and treat yourself stay!
Sixty Soho (Soho)
First up is Sixty Soho, which is obviously located in Soho. This is the only luxury hotel I have actually stayed at, and trust me it was incredible! I've written a whole article dedicated to my stay at this particular hotel - so if you haven't seen that one yet, definitely go check it out! But basically this hotel is so gorgeous, super beautifully decorated rooms, stunning views (from room balconies and their rooftop bar), and the friendliest and most helpful staff! I would definitely recommend a stay at the Sixty Soho!
Waldorf Astoria (Midtown)
Next up is a classic, when I think of luxe New York City hotels, this is always the first one that comes to mind, and that is the Waldorf Astoria. The Waldorf Astoria is a landmark hotel in the city, built in 1931. It features gorgeous art-deco inspired decor and it's just the most beautiful building! If you are looking for a high-end luxurious experience - look no further!
Mandarin Oriental (Upper West Side)
The Mandarin Oriental is another absolutely stunning and gorgeous luxe hotel. Super beautiful rooms that have incredible views of Central Park. The Mandarin Oriental includes a spa, high end dining, and very upscale rooms. Definitely a perfect hotel to treat yourself in!
Dream Downtown (Chelsea)
Next up is Dream Downtown which is located in downtown Manhattan - Chelsea. They have super sleek and modern design inspired rooms that are gorgeous! They also have a rooftop bar, and a pool which is so cool! If you want contemporary modern design and gorgeous city views - look no further Dream Downtown is the place for you!
The Standard, Highline (Soho)
When I think of luxe hotels I absolutely think of The Standard. They have so many amenities, like 24 hour room service, gym, gorgeous floor to ceiling views, and they are pet friendly! And much like the other hotels on this list, their rooms are just gorgeous, and stunningly decorated. This hotel also has delicious dingin, and not one but 2 rooftop bars!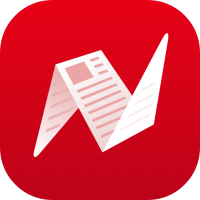 This is original content from NewsBreak's Creator Program. Join today to publish and share your own content.