Well it's finally summer (I mean technically it's still spring, but we've got that warm summer weather and I am here for it)! And I am just so happy that NYC is finally starting to open back up and things are starting to feel almost (dare I say it) normal! I know I for one am ready for summer in the city and all of the fun activities that New York City has to offer this time of year.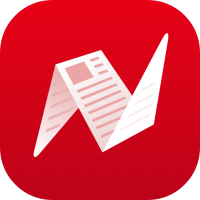 Even though the city is starting to open back up, it's still very touch and go at this point. What exactly will be open this summer? Will we still need to wear masks? No idea at this point! So I decided to make a list of all of the great summer activities you can enjoy in NYC this summer that are outdoors. Summer is not only the perfect time of year weather-wise to enjoy outdoor activities, but these activities will ensure that you get in a fun event-filled summer without any possible covid restrictions that are still lingering.
So here are my top picks for outdoor activities to enjoy in New York City this summer!
Picnic In The Park
First up on my list is the easiest, and honestly probably one of the funnest things to do in the summer! Having a picnic in the park is such a great way to spend a summer afternoon. Not only is it completely free, but there are tons of parks in NYC to enjoy a nice leisurely picnic in. whether it's Central Park, Riverside Park, Battery Park, you name it, any park will do! All you need to do is grab some yummy food, a blanket, your friends (or even go on your own!) and you are set for a perfect afternoon of relaxing and enjoying time in the sun!
Take A Ferry
The next summer activity that I would recommend is to take one of the many ferries from New York City, and just enjoy the view and the ride. You can take ferries down the East River (along Manhattan), to Queens, Staten Island, Ellis Island, and more! It's the perfect relaxing activity, that lets you escape the city for a while, but still allows you to take in the beautiful views of the city!
Find A Scenic Patio To Dine On
This is a pretty simple one, but I decided to include it on the list, because sometimes, the most obvious things are the ones that tend to slip our minds. But why not spend the afternoon getting drinks on a nice restaurant patio! I think one of the best things to result from covid is all of the outdoor dining patios that have popped up around the city. I will admit some are definitely nicer than others - so do some research and find a restaurant with a pretty patio and spend some time soaking in the ambiance of a nice outdoor restaurant.
Walk The High Line
And of course I wanted to include the High Line on this list as well. I just love to take strolls along the High Line, you really get some of the coolest views in NYC here. The High Line really has it all, gardens, art, food - it's the perfect summer day activity and it's also free!
Visit The Greens On Pier 17
Next up, we've got The Greens On Pier 17 - an absolute must for the summertime. They have small lawns (that are socially distanced) so each party has their own little space on the rooftop to relax, drink, and eat in. You've got amazing views, on a super cool rooftop, it literally cannot be beat!
Stroll Through A Farmer's Market
And of course you've got to visit some farmer's markets in the summertime. This is definitely one of my all time favorite activities in the summer, it's just so relaxing and fun, and you always get the best foods at the farmer's markets! The best thing about farmer's markets in New York City is that they are literally everywhere! No matter what neighborhood in NYC you live in - there is definitely a farmer's market near you! So find out which markets are near you and go enjoy some fresh produce and delicious goods, and some fun times outdoors this summer!
Take A Trip To Coney Island
If you are looking for a fun little day trip to take within the city - then why not go to Coney Island! Enjoy the beach and the amusement parks - it's a great way to spend the day, and get out of the hectic vibes of the city!
Explore Botanical Gardens
In addition to having a million different farmer's markets in the summer, New York City is great because it also has a million botanical gardens to visit too! Taking a stroll through a botanical garden on a beautiful summer day is the perfect activity! It's the perfect way to escape the craziness and "concrete-ness" of the city. There are so many different botanical gardens throughout the city to explore, and it would be the perfect way to spend a morning or afternoon!
Take A Ride On The Roosevelt Island Tramway
And finally - take a little ride of the Roosevelt Island Tramway! The Roosevelt Island Tramway spans the East River, connecting the Upper East Side to Roosevelt Island. Instead of your normal modes of transportation, take a nice little ride in the sky and enjoy the amazing views!
So I hope that you guys enjoyed my top picks for outdoor activities to try out this summer in New York City! I know I literally can't wait to do all of these things this summer, because I am going to be looking for safe and socially distanced outdoor activities until all of the covid restrictions are finally lifted and we can get back to living (somewhat) normally again! Let me know in the comments if you have any other fun outdoor activities that you can't wait to do this summer - I would love to know what you guys will be doing to stay occupied this summer!