In case you missed it, I recently posted an article all about ways to quickly and easily upgrade your blog posts. Ways that you can make your blog look like it belongs to a pro blogger, even if you are just starting out.
I have been a blogger for almost 6 years, now, but I still find that I am constantly improving my blogging skills. Even if you aren't just starting out, and you've been a blogger for some time now (like me), I am hoping that these tips are still helpful because we can always improve our craft and become better bloggers!
So I wanted to write another list of 5 more tips on improving your blog posts because I am just full of blogging advice and I really wanted to share! If you haven't seen part 1 of this article then definitely go check it out, but in the meantime, here are 5 more tips and tricks to upgrade your blog posts!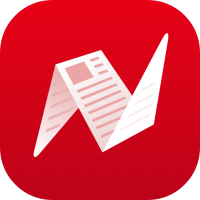 Write In A Conversational Tone
The first tip that I have for you guys is to switch up your writing style. Obviously this tip isn't going to work for every single blogger and every single niche, but for the most part, blogs written in a more conversational tone work out SO great! Since I am a fashion and lifestyle blogger who is sharing my life, I like to write in a conversational tone rather than a super professional and serious tone. I feel like a conversational tone really helps my readers get to know me better and put a better picture together of who the person behind the blog is - aka me!
I still like to try and be grammatically correct, and write in a way that's easy to follow. But just as with any other aspect of my blog, I feel like I am always improving. Just as they say practice makes perfect - you can easily practice a more casual conversational tone in your writing by trying it out and working on it whenever you can.
Come Up With Catchy And Creative Titles
And of course one of the most important aspects of your blog post is the title. No matter how great the content of your actual post is, if you have a plain and boring title, then no one's going to want to read it. I know you aren't supposed to judge a book (or in this case a blog post) by its title, however that is often the case, so coming up with interesting titles will definitely increase your views.
I like to once again include a more conversational tone into my blog titles as well. Rather than just calling this post "How To Improve Your Blog Posts" I came up with "5 More Tips To Create Better Blog Posts Instantly". The second title creates way more interest and at least makes me want to click and read on (and hopefully my readers as well)! This tip can also be applied to posts you have already published. You can always go back and add some *spice* to your older posts, and increase views and bring life back to your old posts!
Add Pinterest Images For Easy Pinning
In my last post about easy tips to upgrade your posts, I mentioned the JQuery plug-in, that allows any of your photos to be pinned right to pinterest by your readers. In addition to this plug-in, I like to create 3 pinterest-optimized pins for each of my posts that I include right into my posts, that way I (and my readers) can pin the images that I have made specifically for pinterest right onto pinterest.
Pinterest is such a great search engine and the more exposure you can get for your blog post the better! I like to create pinterest-optimized images myself, so that I know they will perform well on pinterest. Once I include those in my post it will ensure that when my readers pin the specific images I made and I know that they will be on brand for my blog, and perform well on pinterest.
Add Share Buttons
Of all my tips and tricks to improve your blog posts, this one is probably the easiest. And that tip is adding share buttons to your blog posts. I know in my last tip, I said to include pinterest images for your readers to pin, which is a great way to get your post shared, however not everyone is on pinterest or will use it to share your article. So why not include a button that makes it super easy for your followers to share your posts to which every social media platform they feel comfortable using!
Link Back To Your Other Blog Posts
And my last tip for upgrading your blog posts is to link back to your other relevant blog posts. Getting more exposure for your older blog posts is always a great idea. If you are posting an article about a recent vacation you went on, then you can link any other travel related blog posts that you may have written in the past, and point your readers to read those posts next.
This is another great tip that you can go back and update older posts with too. It never hurts to link your own posts, because you can get so much more exposure on your blog posts that way. If someone has already clicked on one of your blog posts, then they are already interested in your content, so why not recommend some blog posts of similar topics that they might enjoy!
I hope that you guys have enjoyed these quick little tips and tricks for upgrading your blog posts. And don't forget if you haven't already read my first post on this topic, definitely go check it out! As is the case with all aspects of blogging, the more you blog, the better of a blogger you will become. Let me know in the comments below what your favorite ways to improve your blog posts are! I'd love to know!