A fun little fact about me - I just recently moved to New York City! I just absolutely love city life, and living in NYC has always been a dream of mine, and now that it's finally come true, I just can't wait to enjoy all of the great things city life has to offer. I love that I no longer have to drive anywhere, most things are within walking distance of my apartment now, which is just amazing.
But like I said, New York City just has so much to offer. One of the best things about the city (and New York City in particular) is the views. In a city of a billion skyscrapers (okay, not really quite that many, but it feels like that sometimes), you're bound to get incredible views of the city skyline wherever you go. I know that New York City if infamous for it's rooftop restaurants and bars, because the views are just too great not to have a restaurant or bar on the rooftop!
While I have just recently moved to the city, I have spent many weekends here visiting with friends and exploring some really great rooftop bars and restaurants. I know that there are so many restaurants in the city, but trust me when I say, nothing beats a bar/restaurant with a view of the city. So I compiled this list of the best rooftop bars and restaurants with an incredible view and atmosphere, that way you guys can try them out for yourselves!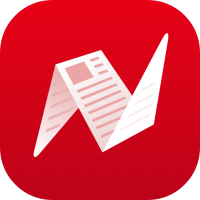 A60 At SIXTY Soho Hotel
First on my list is one of my favorite places in the entire city! A60 is the rooftop bar at the SIXTY Soho Hotel. I had the pleasure of staying in this hotel last summer, and the entire experience was just amazing and incredible. The hotel itself is gorgeous and SO luxurious and for a special occasion I literally could not recommend it any more! But in terms of rooftop bars, A60 is a must visit for anyone visiting New York. A60 is in the heart of Soho, which is just a cool and chill neighborhood. Then once you get to the rooftop - you've got the most amazing view of uptown Manhattan - which I just love! The atmosphere is so cozy and they serve delicious hand-crafted cocktails that are just perfect!
Broken Shaker At Freehand Hotel
Next up is Broken Shaker which is the rooftop bar and restaurant on top of the Freehand Hotel in Manhattan's FlatIron district. Broken Shaker has such a fun and summery vibe, on their rooftop patio, and that is of course paired with the views of the NYC skyline - it just doesn't get any better than that! I also love this place for their incredible and unique cocktails. They are so good and unlike drinks you'll find anywhere else in the city!
Westlight
And of course I had to include Westlight on this list. Westlight a 22nd floor rooftop bar in Williamsburg, Brooklyn. This place is awesome because it has the ultimate view of the entire Manhattan skyline - which is just beautiful and amazing! The bar serves wonderful classic cocktails, wine, and beer. And their food selection of small plates are inspired by global street food, and trust me when I say they are delicious and perfect for sharing with friends!
Peak at Hudson Yards
Peak is a restaurant and bar located in Hudson Yards on the 101st floor. So right there, I don't even have to tell you - you're gonna have an amazing view when you're up that high! Peak is just above Edge, which is an observation deck with just incredible views of the city. So you know that you are getting those insane views at Peak too! Their restaurant is modern American cuisine, with lots of great choices. Their bar on the other hand, serves some of the most amazing wines and spirits from their huge collection - so delicious!
The Crown At Hotel 50 Bowery
Next up we've got The Crown which is on the 21st floor of the Hotel 50 Bowery. This bar has some great views of lower Manhattan and Brooklyn - which is amazing! Their bar menu features rotating seasonal and classic cocktails, beer, and wine. And of course they have delicious small plates - once again perfect for sharing with friends!
The Greens At Pier 17
And one of my favorite rooftop bar and restaurant destinations - especially for the summer time (and a summer when the covid pandemic is still lingering) is The Greens At Pier 17. This rooftop bar is the ultimate outdoor dining experience. Their rooftop is filled with mini lawn patios, so each party gets their own private space! So not only are you able to soak up incredible views of lower Manhattan and the Brooklyn Bridge, but you get your own space, which is perfect for social distancing, which let's be real can be SO difficult in NYC!
Serra At Eataly
And finally we've got Serra At Eataly. They've got the most gorgeous rooftop greenhouse, that is filled with beautiful blooms that change with the seasons! I just love that you can go there multiple times a year and get such a pretty yet different atmosphere every time! In addition to their changing decor, their menu changes seasonally too, all of their dishes are inspired by the Italian countryside and are just absolutely delicious! I also love that their cocktail menu is botanical themed, so not only are you surrounded by gorgeous floral in the rooftop greenhouse, but your hand-crafted cocktail is also inspired by plants and flowers.
I hope that you guys have enjoyed this list of all of my favorite rooftop bars and restaurants in New York City. I know this summer will be the perfect chance to try out any of these places, because there is nothing better than sipping on a delicious drink, while soaking in views of the city, I know that's where I will be spending most of my summer - so hopefully I will see you there! Let me know in the comments what your favorite rooftop bars and restaurants are in New York City! I'd love any recommendations so I can try them out for myself!