As someone who is deeply entrenched in the world of fashion, I feel like I have a pretty good sense of what are the trendiest pieces that everyone needs in their closet right now are. And even if you aren't a self-proclaimed fashionista like me - don't worry. With these super cute and trendy (AND affordable) accessories you will be so chic and on stylin this summer!
So here are my picks for the top 20 bright and fun accessories you need for this spring and summer season.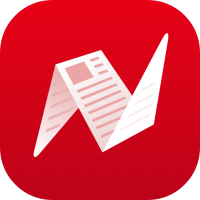 H&M Bucket Hat
Bucket hats are seriously all the rage this year - they've made a huge comeback. So relive your middle school and 2000s fantasies - and get yourself this adorable lavender bucket hat!
Target Sunglasses
I also just love a fun pair of sunglasses for the summer! Whether they are a fun color like these sage green sunnies, or just a fun and unique shape, wearing a cool pair of shades can instantly upgrade your outfit in the summer! I also love the shade of these glasses because it's super trendy and popular right now!
Nordstrom Beaded Mask Chain
My next pick for summer accessories you absolutely need this summer is the beaded mask/sunglass chain. Beaded jewelry is super big right now, so why not incorporate some cute beaded jewelry into your mask chain! And of course if we are transitioning away from wearing masks this summer (which hopefully with the vaccine we will be - fingers crossed) you can easily use this as a chain for your sunglasses!
Target Fanny Pack
And of course I can't talk about summer accessories without including at least one fanny pack! Fanny packs are the perfect summer bag, because you can just throw them on and be hands free - it couldn't be easier. They are perfect to wear to concerts, picnics, shopping days, pretty much any summer occasion! And this hot pink color is just so bright and fun and screams summer!
Nordstrom Aloha Baseball Cap
Baseball hats are another great summer staple - and I just love the color of this one, its so pretty and summery!
ASOS Colorful Rings
Another huge trend this spring and summer has been plastic jewelry. Similar to beaded jewelry, these styles are so reminiscent of my childhood in the early 2000s and 90s and I love it. These beaded and fun colored jewelry pieces make me feel like a kid again and I just love it!
Nordstrom Pastel Scrunchies
Yet another trend resurging from the 2000s/90s is the scrunchie. I seriously don't know why scrunchies ever went out of style because they just instantly make your hair style look so much cuter! So do yourself a favor and go pick up this pack of perfect for the summer pastel scrunchies - you won't regret it!
Shein Pastel Bandana Headbands
I am also just loving these pastel bandanas! Similar to the pastel scrunchies - bandanas are making a huge comeback and look so cute and trendy!
H&M Scarf Scrunchie
And in a little twist on the scrunchie - the scrunchie scarf! I love the pattern and color on this one because it's so cute, and will upgrade any hairstyle in the summertime!
Shein Embroidered Bucket Hat
Like I mentioned earlier a bucket hat is not a want this summer but actually a need. I just love that this hat is made out of a sheer fabric with daisies embroidered on it - I mean come on, how cute is that?! So summery and so fun - you won't regret buying this gorgeous hat!
Macy's Headband
I've also been just loving headbands recently and this lavender headband is such a great shade for the spring and summer.
Sam Edelman Ruched Bag
If you follow me on social media or have read any of my other blog posts - you probably already know that I am OBSESSED with ruched detailing on bags, shoes, you name it. This ruched bag is not only super trendy, but the pinky peachy color is just a dream!
ASOS Sunglasses
And next we have another pair of sunglasses you absolutely need! Because you can't tell me these aren't the most fun retro inspired sunglasses you've ever seen right?! I just love the color of these, and I know they would be perfect for any summer event - a day at the beach, a concert, anything!
Shein Clear Daisy Bag
I am also completely in love with this daisy bag - just like the bucket hat, in case you couldn't tell I've got a thing for daisies!
H&M Pastel Mini Claw Clip
Claw clips are yet another retro trend making a huge comeback so definitely don't miss out on this one! I love these mini claw clips that come in all different pastel colors because they are so perfect for summer. These are the perfect little clips to just throw your hair back with. I know I always like to carry a clip this size to just be able to get my hair out of my face whenever I need. And these super fun colors would make your hair look that much cuter!
Target Mesh Beach Bag
This next bag is super cute for summer! I know it would be a perfect beach bag, but even if you aren't planning on going to the beach this summer - this is still a great summer bag! I love the fun peachy color of it, and the mesh fabric makes it super summery - we are IN LOVE!
Nordstrom Mesh Headband
Like I already said I just love headbands right now, and this baby pink mesh headband is just stunning. I think this would be the perfect hair accessory for a dressier occasion like a wedding or a fancy date night. Throw this on with a cute dress and you are set!
ASOS Claw Clip
And of course I had to include another claw clip on this list - this time a large claw clip, that you can just throw all of your hair up with super quickly and still look super cute! And once again we are seeing the sage green - which we just love for this spring/summer season.
H&M Sunglasses
Lastly, I've got some yellow tinted sunnies that are so simple yet so cute!