Well, it's officially May which means that we are well into spring, and summer's going to be here before we know it! I just love the summer season, you don't need to wear jackets or tons and tons of layers - outfits are just so simple and carefree. You can just throw on a sundress and grab your bag and go!
One of my favorite summer fashion pieces is sandals - I've got a million pairs of summer sandals and honestly I am always looking for more. And since I am always looking for sandals, I wanted to share a few of my favorite recent finds with you guys!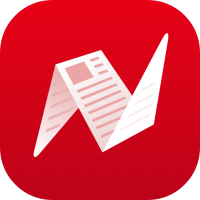 Steve Madden Flatform Sandals
One of my favorite shoe trends that's been huge the last couple of years is the "flatform" basically a platform shoe (without a heel). I already know this flatform trend isn't going away any time soon, because I have seen SO many different styles of the flatform, from sandals to boots and sneakers - they are everywhere.
I just love love love these white Steve Madden flatforms. I think white sandals in general are super cute for the summer, and they match everything! I especially love these sandals because they definitely could be a little dressy or casual depending on how you style them, just making them a perfect versatile everyday summer sandal.
Stradivarius Ruched Strap Heel
I've also been seeing the ruching details everywhere - they have become a huge trend for this spring/summer. I've seen tons of super cute ruching details on bags, and now they are showing up on shoes - which I just love. These Stradivarius sandals are not only a great color for the summer, but the ruched detail on the strap makes them SO on trend right now.
These sandals also have such a manageable heel on them which makes them perfect for walking around or wearing for any length of time. Because there is nothing worse than having to change your super cute shoes because your feet are killing you. So these block kitten heels will definitely be comfy and cute!
South Beach Espadrille
Now this nex pair of shoes technically isn't a pair of sandals, BUT they definitely are a summer shoe staple. So I'm including them in this list because trust me - if you don't already own a pair of espadrilles for the summer, you need to invest in a pair asap!
These South Beach espadrilles give me all the summer vibes, I don't know if it's the beautiful pale yellow color or what, but I see these and I just know they are perfect for summer. These would be the perfect everyday shoes. You can dress up an outfit a little more by swapping out your sneakers or flip flops for this pair of espadrilles and you got a super cute look!
ASOS Pearl Mule Sandals
The next pair of sandals I am just loving for this summer are these super cute pearl slides from ASOS. I think the pearl detail is just too cute and so unique! I love a pair of slide on sandals like this for the spring and summer because they are just so easy to throw on and go. And with these beauties, not only can you just slide them on and be ready to go, but they are super cute and will instantly dress up any outfit!
Ugg Fuzzy Sandals
And of course I saw these and I just had to include them on the list because they are so fun. These fuzzy orange sandals from Ugg are not a want but a need! I love the orange color of these and how cozy they are. I don't know if I would necessarily wear these out and about in the summer because they might be a little hot, however these are perfect for lounging around the house in. Especially if you are working from home at all this summer, you are definitely not going to regret having some super cozy (and fun) slipper sandals!
Koi Footwear Chunky Vinyl Heel
My next summer sandal pick are these absolutely adorable chunky vinyl heels by Koi Footwear. These sandals remind me SO much of the jelly sandals that every little girl wore back in the 90s (where my 90s babies at?!). But whether or not you wore those jelly sandals as a kid or not - you can't deny how cute these vinyl sandals are! They will instantly add a super fun twist to any look, and will give you a perfect 90s throwback vibe!
Teva Chunky Sandal
I also discovered these Teva sandals, which honestly I'm obsessed with. I don't know about you, but when I think of Tevas I think of a dad on vacation wearing sandals with socks, but these have totally changed my perspective! I love these for a slightly more casual look, but one that's still cool and trendy!
ASOS Chunky Slide Heel
Now if you haven't seen the infamous gucci slide heels ALL over your instagram feed and social media like I have - then let me tell you they are everywhere! They are super cute little summer sandals that can be dressed up or down, but they also are very pricey. So if you are looking for a similar shoe at a reasonable price, then look no further! These ASOS chunky slide heels look pretty much identical and are way less money!
Simmi London Tie Heel
And last but never least these strappy tie heels by Simmi London. I am in love with sandals that have tie details, they are super trendy right now and I've been seeing them literally everywhere. I also love the color of these. The lime green is again very trendy right now and such a perfect color for summer. These heels would be so cute for any special occasion or just a fun night out with friends!
I hope you guys liked these summer sandals picks, don't forget to let me know in the comments which pair is your favorite!