I don't know about where you live but it's seriously starting to feel like spring here! I am so excited for the beautiful warm weather and the fun outdoor activities that spring brings! I love that it's warm outside, but not so hot and humid that I am just sweating all of my makeup off. So I wanted to share my favorite springtime beauty products.
These are the products that I love to create a light and simple yet pretty makeup look. Like I said, my spring time makeup will be a little different to my summer makeup because, usually spring time here is not quite as hot and humid as the summers. However that doesn't mean we won't get in the occasional scorcher before it's officially summer. But these are the products that I've been loving and wearing for spring!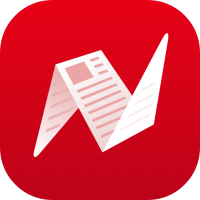 No7 Hydra Luminous Water Surge Gel Cream
This is one of my favorite moisturizers ever! I absolutely love No7 products, their skin care range is just incredible. I've tried out several of their different moisturizers and night creams, and I've just loved all of them. This hydra luminous gel cream is the newest moisturizer from No7 that I've tried out and it is actually the perfect moisturizer. I find it's actually a great dupe for the Clinique Moisture Surge (which is also amazing). I love to use this moisturizer in the morning before I do my makeup and at night time before bed. I just find it to be so light and hydrating and it's great!
L'Oreal Voluminous Lash Paradise Mascara
This mascara is an absolute staple of mine. I've used it for quite some time now, and it honestly never fails me. In the springtime I'm all about a super simple and light makeup look, so I'll usually skip eyeliner, and just go with mascara. When I'm just wearing mascara, I find that I need a really great mascara, so that I can still get the definition on my eyes that I'm looking for. And trust me this mascara is the perfect consistency. It not only lengthens my eyelashes, but it gives amazing volume too.
NYX Setting Spray
Next up we have the NYX setting spray. I know the spring isn't usually as hot or humid as the summer, but I still find that a setting spray helps tremendously! This NYX setting spray is such a great product for increasing the longevity of your makeup look. I love NYX, for finding great products at a lower price, and this spray is no different. This setting spray is such a great dupe for the Urban Decay All Nighter setting spray, which I also own and is also amazing. However, if you are looking to save a little bit, but don't want to sacrifice on the quality, this setting spray is just the one for you!
Maybelline Instant Age Rewind Concealer
My next spring makeup essential is the Maybelline instant age rewind concealer. This product is another oldie but a goodie. I've been using this product for years, and I just can't stop repurchasing it because it's that good. This concealer not only has great coverage but I love the applicator as well. It makes spot concealing all over your face so easy. In the spring and summer I don't like to cake on foundation so spot concealing is all I want and really need. This concealer gives such a perfect natural coverage, and doesn't feel too heavy on the skin.
NYX Butter Gloss
Another must have spring beauty item is the NYC butter lip gloss. Once again I can't even begin to tell you how much I love NYX products because they are all just so amazing and so affordable! And let me tell you, their lip glosses are no different. I honestly love all NYX lip products and would recommend all of them pretty much all year round. But in the springtime I like a lighter and more simple makeup look so typically a light colored gloss is all I am going to wear. This butter gloss is not only super pigmented but it's so nice and creamy as well, it's not super sticky like some lip glosses can be which I just love!
Elf Liquid Metallic Eyeshadow
And of course I can't make this list without including at least one eyeshadow product. Like I've said many times so far in this post, spring makeup is all about light, simple, and easy products. I don't want to feel like I've got tons of products on my face in the warmer weather. So this liquid eyeshadow from Elf is really great to help me achieve that look. It gives a super pretty sparkle to my eyes and it's so easy to apply and just blend in, and there you go, a perfect eyeshadow look!
Milani Baked Blush
I also love to have a nice rosy cheek in the springtime. I think it looks so pretty with a simple shimmery eye, and a beautiful pink/peachy color on the cheeks. One of my all time favorite blushes is the Milani Baked Blush collection. They have the cutest colors and they are so pretty and pigmented too! I find that this blush gives the perfect splash of color to the face and just makes you look so fresh and pretty.
Gellen Nail Polish
So I know this technically isn't a makeup product, but manicures definitely fall in the beauty category, so I'm including it on this list anyways! I recently got a uv manicure light for at home gel manicures, and I purchased some Gellen Nail Polishes - and they are just beautiful! I got a pack that has all pastel spring colors and they are just so much fun I absolutely love them! It definitely takes a little longer to do your nails with gel polish, but I find it's so worth it because it lasts way longer and is a much more durable manicure, especially for something you are doing yourself at home!
Givenchy Irresistible Perfume
And last but certainly not least another product that's technically not a makeup product, but still a beauty product nonetheless - the givenchy irresistible perfume. This scent is just perfect for a beautiful spring day. It's light and floral tones are so lovey without smelling too much like a grandma either (which is always nice)! This is a great day or night scent. However I prefer it for the day, and then topping it off with givenchy l'interdit (another amazing fragrance from givenchy, but a little bit richer) for the nighttime.