I've been a blogger for many years now. And I've got to say my blog has improved wildly over the years. There are so many aspects to blogging, that I honestly just never really thought about before I started blogging. If you have a blog then you probably feel me, but if you don't have a blog and are thinking about starting one I have to say one of the biggest struggles is photography. Even if you don't have a blog, but you have a website or online business, photography is an extremely important aspect to any online presence these days.
When I first started blogging, I took all of my own photos myself. I really struggled to get not just good photos, but enough good photos to fill my blog posts. I was constantly comparing my photos to the photos of other bloggers, and I just felt that my blog didn't even begin to compare. I know that it's never fair to compare yourself to others, but in this instance I knew this wasn't just a matter of being different or unique. It was just plain and simple - my photos couldn't hold a candle.
So how were other bloggers doing it? How were they posting several blogs a week all full of absolutely stunning photos? The answer - STOCK PHOTOS. Now I'm not saying every blogger out there uses stock photos, or every blogger out there only uses stock photos, but a lot of them definitely do. I started using stock photos on my website and social media pages about 6 months ago, and I've got to say it's pretty much changed how I blog.
While I do use stock photos, I also use my own photos too. I do about 50% stock and 50% my own photography. And this mostly has to do with the nature of my blog. I am a fashion and lifestyle blogger. So I like to use my own photos for my fashion related posts, simply because I am showing my own style, so that requires unique photos. Whereas my lifestyle blog posts don't typically require specific and unique photos so I use stock photos for those, not just because it saves time but also because they are beautiful and make my blog posts look amazing.
I get my stock photos from several different sites. I wanted to share my favorite places to get stock photos, that are not only beautiful and look amazing, but also are FREE! We just love free things, so why not get some free gorgeous stock photos for our websites too!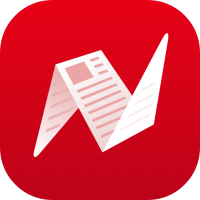 Kaboom Pics
I have to say about 70% of my stock photos are from Kaboom. This is one of the best websites out there for free stock photos. Not only are these photos amazing, but there are seriously SO many photos to choose from (and they are constantly adding more and more all the time)! No matter what your niche is you can find stock photos for your website on Kaboom. They've got travel, fashion, food, lifestyle, flatlays, literally anything you could think of - they've got. You can find all of their amazing pics at: kaboompics.com
Unsplash
Another amazing website full of tons and tons of free photos is Unsplash. They've got beautiful photos for every category, just like Kaboom. Unsplash is probably where I get the most amount of photos from besides Kaboom. Unsplash is a great source because it has photos that match tons of different aesthetics - literally anyone can find tons of photos to perfectly fit into their website and socials. Find these great photos here: unsplash.com
Canva
I also love to find free stock photos on Canva. If you don't already use Canva for your social media and online websites/businesses - I would highly recommend it. I only use the free version of Canva and there are still SO many features that are so useful, you can use super creative templates and make beautiful graphics for your social media and online platforms. Canva has a selection of free stock photos - it's definitely smaller than the selection of Unsplash or Kaboom - but still some great finds. And of course if you already use Canva and have a paid subscription, you have access to tons more free stock photos that are all great. Find these photos and tons of amazing and helpful graphics at: canva.com
Louise Henry
Louise Henry offers 10 beautiful (and free) stock photos on her website. They are full of coffee, notebooks, and stationary. The perfect aesthetic for lifestyle bloggers. She's got coffee and stationary photos and flatlays that are so pretty, I personally LOVE the look and feel of them and use them constantly! Find her gorgeous photos here: louisehenry.com
Styled Stock
Styled Stock offers 20 free stock photos when you subscribe to her mailing list. I have to say, it's totally worth it to subscribe because these photos are absolutely stunning! These photos have a super light and dreamy aesthetic, from office and computer flatlays, plants and flowers, to beauty. There's tons of pretty pictures that will fit perfectly into any social media page or website. Find styled stock photos here: styledstocksociety.com
Ivory Mix
This another site with tons of super beautiful stock photos, all you have to do to access them is sign up for her mailing list. And once again - super worth it to subscribe! Her photos are very light and bright - and just plain beautiful! Get these super pretty photos here: ivorymix.com
So if you are looking to make your life as a blogger easier or just looking for some free beautiful photos to use for whatever reason - definitely check these sites out. I know as a blogger they have made my life a thousand times easier.
Like I said I still like to use stock photos in addition to my own photos on my website. Not only does this save me so much time and effort, but it also helps provide me stunning content for my website. Let me know in the comments if you've ever used stock photos for your website and where you like to get stock photos!