If you are trying to grow on social media, these days the answer is making more video content. I've been growing my own social media accounts (both Instagram and Tik Tok and Instagram) for almost 2 years now. And I can say it hasn't been easy, but the key to success on both of these platforms is creating engaging video content for your followers. I know that it's pretty obvious that you need to make videos on Tik Tok because it is a video platform. But on the other hand, you may (or may not) be surprised to hear that the same is true about Instagram.
Ever since the introduction of Instagram Reels, creating video content has become crazy important when it comes to growth. I know personally, when I first started my accounts for my blog, I was a little nervous and maybe even embarrassed to be on screen filming myself for video content. However, I can say that I quickly got over it, and now my videos are helping me grow every day. I've even had videos go viral on Tik Tok, gaining over 500k views, and I now have 14k followers on the app.
Like I said videos can be hard for many reasons, not wanting to film yourself, not knowing how to film and edit videos, and of course not having any ideas of what to film. Well if you don't know how to film and edit videos - then don't worry, I've got all the answers for you right here! Check out my article on How To Create Video Content For Tik Tok And Reels.
BUT if you feel like you've got the filming and editing down, but just don't know what to film, I've got you covered for that too! I wanted to share some fun and engaging video ideas that you can use for Tik Tok and Instagram Reels. And don't worry, I've got some great ideas for those of you who are camera shy, and prefer not to be featured in your videos.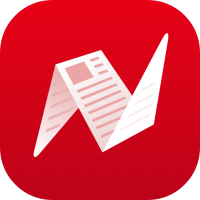 Outfit Of The Day
I love outfit videos, and honestly I think they are some of the easiest videos to create. Whether you are using a mirror to do a selfie type video, you are just in a cute location posing in your outfit, or you're not even in the video at all and you just show a cute flat-lay of your fit - it all works! For these videos you don't have to put a lot of thought or work into them, and they can still be valuable to your audience. And of course if you want to put a little more effort into your video and add some cool transitions or give a little talk through voice over of what you're wearing - even better!
Shopping Haul
I know I personally love watching shopping hauls, and I feel like most people do, especially if you are a little nosey like me. Hauls are great because they can cater to a large audience, you can do makeup hauls, skin care hauls, home decor hauls, fashion hauls, grocery hauls, literally any shopping trip you make - you could do a haul video for it.
Wish List
My next video idea is a wish list. You can talk about all the products you want to buy but haven't yet. This is also a great video if you don't want to be on camera. I love to make videos like this, where I take pictures of my wishlist and then just do a voiceover talking about why I want/ need/ am probably going to buy a certain product.
Remake A Recent Trend
This is a great way to grow, especially on Tik Tok. Tik Tok has a discover page, where you can find all of the trending videos and hashtags happening on Tik Tok at the moment. When you participate in the trends that are currently happening, you increase your chances of ending up on the discover page and growing your following. So being aware of the trends and participating in them can really help your discoverability on Tik Tok.
Now, obviously every single trend is not going to work for every single person and content creator, but you'd be surprised how many of the trends you can make work for your niche. Whether it's a new dance that's circulating around Tik Tok or a challenge - whatever, give it a go and put your own spin on it to make it work for you and be relevant to your audience!
Film A Mini Vlog
The mini vlog is a great way to let your followers get to know you and get a little sneak peek into your day to day life. Again, this is a great idea if you don't love the idea of being on camera, because you can just film the day that's going on around you as opposed to actually filming yourself.
Give A Tutorial
And lastly, another great idea for a Tik Tok or Reel video is a tutorial. Show your audience how to do something. This is such a great idea because it provides your audience with value, and is a great way to get more saves on your video. And if you didn't know more saves equals more engagement and more engagement equals growth. So whatever your niche is to show your audience how to do something - it could be how to style a piece of clothing, how to cook your favorite recipe, how to sew something, really anything. Just get creative, and show your audience how to do a cool new thing!
Like I said creating video content is definitely the key to growth on pretty much all social media platforms these days. So if you aren't making videos for Tik Tok and Reels and aren't seeing the growth you want to be seeing - this is your sign to start making some videos now! I hope you guys enjoyed this article and some of these video ideas are helpful in your goal of social media growth!