Spring is already upon us, and the summer season is so close I can feel it! I literally cannot wait for the warm weather that's coming. I know I am particularly excited for this summer because lots of places have opened up and unlike last summer we won't be under a strict lockdown. I am just so excited for life to start to get back to normal because I miss it. I miss putting on a cute little spring or summer dress and going out to brunch or drinks with friends. Honestly I'm ready for the world to get back to normal - at least a little more normal than it's been for the last year.
I've already got my eye on ALL of the summer clothes, and I've especially been looking at Target. Target is one of my favorite places to find super cute and trendy pieces for a super low and affordable price. You just can't go wrong with a target buy. So I figured why not share some of my favorite target spring and summer dresses for the upcoming season!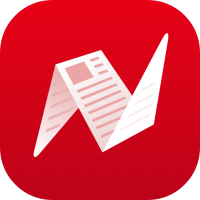 Orange Midi Dress - A New Day
First things first - we've got to include this absolutely beautiful orange midi dress in our spring and summer wardrobe. This dress is the perfect color and it's just so simple and minimalistic - I love it. This is a perfect dress for pretty much any occasion. You can so easily dress it down with a denim jacket and sneakers - or wear it out with some cute wedges and fun jewelry! This color just screams summer, and I know it will be a great addition to any wardrobe.
Orange Puff Sleeve Mini Dress - Universal Threads
And of course I had to include a puff sleeve dress on this list. Actually I've included several - because I just can't help myself. But the first puff sleeve piece we've got is this cute pastel orange mini dress. I love a puff sleeve - it makes even this simple dress look so interesting. And once again, this color is just everything!
Pastel Green Long Sleeve Midi Dress - A New Day
Next up we've got a long sleeve midi dress. I love this dress so much for cooler spring days or even summer evenings, once the sun has gone down and the temperature's dropped a little, and you need a little more coverage. Not only is the style of this dress great, but the color once again screams spring/summer. I think this fun neon, but not too obnoxious or bright is so pretty and will look so good on many different people!
Dark Green Maxi Dress - A New Day
This next dress is a little fancier. However, I think it's a great summer piece. This would be a great dress to wear to a wedding in the spring or summer, or even just a date night or drinks at a fancier bar. While the color of this dress isn't quite and spring and summer-y, I still think it's just SO beautiful. I love this dark sage green tone, it's a very versatile piece that you could even carry into the fall season.
Orange Short Sleeve Midi Dress - Who What Wear
Next I've got another orange dress - I am just loving the bright orange tones for this upcoming season. It's just so vibrant and fun and really makes any look stand out. This dress has a nice little frill sleeve detail which is super cute. It's especially nice in the spring when you want a little more coverage on the arms when it's still a little cooler out.
Denim Puff Sleeve Midi Dress - Who What Wear
And going along with the puff sleeve theme - we've got this denim midi dress. I love that this dress has an acid wash distressed detail. I think that makes it a great casual everyday piece for the spring and summer. I also love that this dress is belted, just gives your waist a little extra definition which is always nice!
Floral Midi Dress - Knox Rose
Just as I had to include some puff sleeve dresses, I've also got to include some floral dresses in my spring/summer dress round up. I love the colors in this dress. They are so perfect for summer, honestly I feel like this dress would be just the cutest ever for the Fourth of July! But even if you aren't into dressing up for the fourth, this dress would be so cute for any occasion.
Blue and White Stripe Midi Dress - Universal Threads
Next up is this just insanely adorable blue and white stripe midi dress. I seriously can't even stand how cute this dress is. I think this might even be my favorite on the list. The blue and white stripes are just so summery. This is such a perfect everyday dress to just throw on with sneakers or sandals - and you are good to go! I think this dress would also just be too cute with a white tee paired underneath for a layered look.
Blue Floral Midi Dress - Universal Threads
Another super cute floral option is this blue midi floral dress. This dress has a super cute little ditsy floral print, and I love this for a spring or summer wedding. This is another great dress that is super easy to dress up or down depending on the occasion.
Floral Puff Sleeve Mini Dress - Universal Threads
And lastly, we've got this adorable mini dress - with a puff sleeve of course! This dress is a neutral color, but with a gorgeous floral print, which makes it perfect for the spring and summer! I also really love the babydoll cut of this dress, it just makes it so cute and girly!
I hope you enjoyed these spring and summer dress picks from target! Let me know in the comments your favorite places to shop for spring and summer dresses - because I'm always on the hunt for super cute clothing! Also let me know which of these dresses is your favorite!