Tik Tok has become one of the most popular social media apps in this past year - I know I personally can't get enough of it. And of course we all know Instagram just introduced "Reels" which is a whole new video feature - basically Instagram trying to keep up with Tik Tok. It seems as though most content that goes viral these days is video content, so if you are looking to grow on social media, creating more video content is clearly the key.
I'm not saying that just regular photos are irrelevant now, but videos are definitely more fun to watch, more visually interesting, and they keep you on an app longer - which we know algorithms love! I've recently decided that I am going to start posting one Tik Tok video and one Instagram reel everyday. Those are the two platforms that I use the most - so those are the platforms that I'll be focusing on (but most of these tips and advice will apply to any social media platform).
Like I said, one video on Tik Tok and one reel everyday is my goal (at least for the foreseeable future). When it comes to creating and editing videos, it definitely can be a lot more challenging than just regular photos. My editing process for photos is just to add a lightroom preset, which takes about a total of 30 seconds. Videos on the other hand are definitely more time consuming, but I'm gonna share my video editing process that hopefully helps you edit videos a little bit easier, so making lots and lots of video content for your social media pages will be a breeze!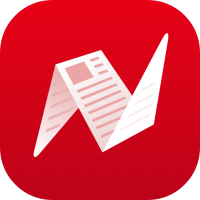 Equipment
First things first, you need the right equipment for filming videos. I used to borrow my brother's camera (it was an older cannon model), and it only recorded video in 720p. While those videos were ok, they weren't great. And if I wanted to add any filters or anything like that they started to lose quality very quickly. Now I use my iphone 12, and I can't even begin to tell you how much better my videos are now.
The camera I was using didn't have an autofocus feature on video mode, so half the time I would spend 10 minutes filming a video, just to watch it back and realize I was out of focus the whole time… ugh. But phones these days have such great video capabilities, and unless you are an expert or have a really great video camera (and know how to use it), your phone will be just fine! Just make sure that you go into settings -> camera -> and select record video at 4K at 60fps. This will ensure your phone is recording at the highest quality.
In addition to a camera, you will also need a tripod. I have a tripod that I got for about $10 at Walmart and it works just perfect. There are plenty of super nice and fancy tripods that you can definitely invest in, but all I really need is something to prop my phone up and be steady while I film my videos - so any inexpensive tripod will do the trick!
Another piece of equipment that I have invested in, but is totally optional is lights. I have both studio lights and a ring light (that I use for close up videos). I don't always use my lights - a lot of my videos are filmed outside, so I can just use natural sunlight. However, when I am filming inside I do like to use my lights just because my room doesn't have good natural light. But like I said lighting is something that's totally optional - I really do like how my videos look with my studio lights, but you definitely don't need them to create viral worth content.
Editing Apps
Next thing I want to talk about is the apps that I use to edit my videos. Like I said I use my phone camera to film, then I use apps on my phone to edit, so everything is on my phone and ready to post when the time comes - super convenient! I use two apps to edit my videos and those are the Tezza App and Videoleap. Both are free apps that offer paid subscriptions for more features, and I do pay for the Tezza App, however I just use the free version of Videoleap because all of the features I need (and probably you will need too) are free!
So the first app I use (and really the most important app I use is Videoleap. This is the app I use to crop videos, speed up/slow down videos, etc. I know that the Tik Tok app has a video editor in it that allows you to do basically the same things (cropping, speeding, slowing, etc.), however I think that videoleap is much easier to use and get your video exactly how you want it.
Another reason I don't like to use the Tik Tok App to edit my videos is that when you create your videos in the Tik Tok app you can only save your videos to your phone with the Tik Tok watermark. Instagram has specifically come out and said that they won't promote videos with that watermark, so if you are planning on repurposing your videos for both Tik Tok and Instagram (which I was I do and recommend to make your life easier) then definitely edit them on an app that won't have a watermark.
The other video editing app that I use is the Tezza App. This is not by any means a necessary app to have (or pay for) to make great video content for Tik Tok and Instagram. However I really like this app to add filters and special effects to my videos. I don't add these to all of my videos, just the ones that are a little boring and could use a little something extra. You can add filters, create stop motion, add glitter effects, old film effects and more with this app. So if you feel like you can afford the yearly subscription then I think it's definitely worth it just to mix up your videos a little bit!
I hope that this little glimpse into my video creation process was helpful and my tips will allow you to also make great video content for Instagram and Tik Tok! Let me know if you have any other video tips or editing apps that you use in the comments!