So as someone who loves fashion, naturally ASOS is one of my favorite places to shop. It's all online - couldn't be easier to shop, buy, and return items, all of my favorite brands on one convenient website… it's just the ultimate fashionista's dream. And just in case you didn't know ASOS just acquired the brand Topshop last week, which I was so excited about because that's one of my favorite brands that's UK based, so it can be harder to find in the US. (Image)
Anyways, I figured I would share some of my favorite winter boots that are available on ASOS right now. We're in the middle of February, and I don't know about where you live, but where I live it's just been snowing non-stop, and the next weeks forecast is just more cold and more snow - and honestly I'm snowver it. BUT since I can't control the weather, I will just have to buy some cute winter boots to make me feel better about the terrible cold weather!
So here are 9 of my top winter boot picks from ASOS that you should buy right now!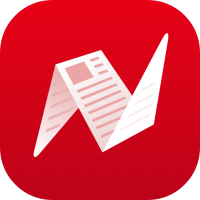 RAID Turner Chunky Chelsea Boot
First up we have a pretty basic chelsea boot. However these boots have a little bit of a twist which make them more exciting that your typical chelsea boot - the super cute chunky sole. I love a chunky boot (prepare to hear me say that a lot in this article), but chunky soled boots are super trendy right now, and chelsea boots are a classic. So really these boots are the perfect combo of classic and trendy - which makes them pretty much the perfect boot, at least in my opinion!
Public Desire Karma Knee Boots
Next up, we've got another pair of chunky soled boots. There's a few things that I just love about these particular boots, first being the color. I love the khaki green color, because you don't often see shoes in this color - which I think makes them so different and unique! I am a huge khaki green fan so naturally these are just my favorite. And as I mentioned before, the chunky boots are super in style right now. I also just love that these boots hit just below the knee, which is such a good height, especially if it's bad weather or just cold - that knee height gives some extra coverage and warmth.
Doc Martens Vegan 1460 Classic Ankle Boots
And then of course, I had to include these metallic pink/purple Doc Martens because they are just so beautiful. I love a good pair of combat boots, and Doc Martens make some of my favorites combat style boots. Then you add this beautiful color and you have the most perfect, beautiful, fun, and different pair of boots. These boots would be the perfect statement shoes for a basic or neutral outfit - they would add the perfect little pop of color to your outfit.
Monki Robbie Vegan LEather Zebra Print Boots
Next we've got these absolutely stunning zebra print booties from Monki. I am just obsessed with these boots. They are definitely a little bit more of an occasion shoe, probably not something I personally would wear for everyday wear, but if these work with your everyday style - I say work it! I love not only the zebra print of these booties, but I also love the angular chunky heel they have. A chunky heel is a thousand times easier to walk in than a stiletto heel, so I love a chunky block heel is always a good idea.
& Other Stories Leather Round Toe Heeled Boots
Next we have a super simple pair of cream booties from & other stories. I love how simple and chic these boots are, and that they are a great neutral color that will match literally any outfit. These booties also have a very low chunky block heel, which makes them a great every day shoe (you could walk in these for hours and have no issues!), but they could easily be dressed up for a fancier occasion.
Public Desire Intention Chunky Boot With Pouch
Next up we've got some absolutely beautiful chunky boots from Public Desire. I just love these boots, they remind me of the Prada boots that I just love and look SO cool. However, these boots are literally less than 1/10th of the price of the Prada boots… talk about a MAJOR dupe! I also really love the fact that these boots come in the shade baby blue! I almost never see this shade of shoes, so this is just a really pretty and unique pair of boots!
Doc Martens Tract Teddy Lined Boots
And I just had to add one more pair of Doc Martens to the list because they are too good to leave off. This is a pair of teddy fleece lined boots, which to me is the PERFECT pair of winter boots. These will keep you so warm and toasty all winter long, but you will still look so chic and trendy in them. I hate having to sacrifice fashion for warmth, and with these boots, you won't have to!
ASOS Design Ricky Pointed Toe Lace Up Boots
Now we've come to what may actually be my favorite pair of boots on this list, the ASOS design lace up booties. I am so in love with these shoes it's not even funny. They have such a vintage inspired look that I really love, but yet they still look so trendy and chic - the perfect combo. I love not only that these have a lace up front, but I love the shape of these heels, which are chunky at the bottom - super on trend for heels right now!
Public Desire Yours Black Slouchy Knee Boots
And last but certainly not least - what's probably my second favorite pair of boots on this list - the Public Desire slouchy patent knee boots. Patent leather will always look cool and chic and when it's a slouchy patent leather boot it just screams fashion and style to me. I love a good slouchy boot, so these are obviously right up my alley.