Photo by Rachel Dillin
Last year on this date, I was in downtown Oklahoma City enjoying the final day of 2019 before going to an Oklahoma City Thunder game and enjoying dinner at Mickey Mantle's Steakhouse in Bricktown.
After watching the Thunder beat the Mavericks 106 to 101 in an unexpected win, my husband and I made our way to Opening Night in OKC. It was a festive atmosphere filled with hope. Yes, we'd heard of COVID-19, but we had no idea the impact it would soon have on the rest of our year.
Harbinger Of Worse Things To Come
Unfortunately, our year didn't get off to a good start. From a health scare for my husband and a serious broken arm in our daughter, January 2020 was rough personally. Still, we figured that would be the worst of the year.
I drove a carpool of four sixth-grade girls to middle school every day. The girls talked about the novel coronavirus last Friday before Spring Break, but they felt confident they'd see each other after their glorious one week break. I didn't say anything, but I felt like it could be the last day of school, and that feeling turned out to be right.
Everything was different. I the space of a week, we went from living normal lives to professional sports and other events being canceled. School was canceled, and businesses that could sent employees home to work.
Suddenly we couldn't get toilet paper or cleaning supplies. We worried that COVID-19 might be passed through surfaces. We couldn't eat out at restaurants, and my household didn't trust takeout in those early days.
While it was challenging to adjust to having two kids doing school from home while my husband and I worked from home, we made it work. It actually brought us closer, and I'm grateful for all the time we got to spend together that we never would've had if not for the pandemic.
I constantly remind both children that they are learning the valuable ability to adapt to unexpected situations and move forward doing something new. I believe it'll serve them well in the future.
We were lucky because so many others faced losing jobs and homes. Things could have been far worse, and sadly, they were worse for so many of those in our country.
New Year, New Hope
Now we've finally made it to the end of this year. There are so many times in 2020 that I focused on trying to make it through this year with the belief that things will improve in 2021.
It seems as if there is a good chance of things improving this year. We have a vaccine that appears to be a highly effective vaccine. In addition, there are a few therapeutics authorized for emergency use. Several studies have given a better picture of how this disease is transmitted, which gave people an insight into how to safely do things until enough people have been vaccinated to stop the spread.
Although the first week back at school for my children after spending the fall in virtual school will be distance learning, there is hope that they will eventually be back in the classroom in 2021.
I hope great hope that on New Year's Even 2021, I'll be looking back at this day realizing how much has changed for the better in the 365 days we lived between now and then. I never could have conceived of this year when I enjoyed watching the ball drop in downtown OKC last year, and my hope is next year will bring vast improvements.
I wish you a Happy New Year. Be safe and enjoy saying goodbye to 2020 tonight!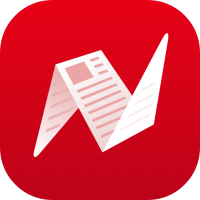 #nbholidaycheer