Photo by Mark Olsen on Unsplash
When we got married, my husband and I combined our families' Christmas traditions. We managed to create something new for both of us — delicious cinnamon rolls to enjoy for Christmas morning. This is one of our favorite rituals for the holidays.
Over the years, I adapted this recipe from one that is similar to what you might find at the mall to suit our specific tastes. You might find them a meal on their own or serve them with eggs and sausage or something else your family loves in the morning. These could also serve as a delicious dessert.
Cinnamon Rolls
Photo by Rachel Dillin
This recipe makes one dozen, so if you need more, double it. It is tough to eat just one of these, but having them on Christmas means we try to stop after one or two so that we can enjoy our holiday meal later in the day.
Dough Ingredients
1 cup warm milk
1/3 cup margarine, melted
2 eggs at room temperature
1/2 cup white sugar
1 tsp. salt
4 1/2 cups bread flour
2 1/2 tsp. yeast
Filling Ingredients
1/3 cup margarine, softened
1 cup dark brown sugar
2 tsp. ground cinnamon
Icing Ingredients
1/4 cup butter, softened
1/2 cup whipped cream cheese
1 1/2 cups powdered sugar
1 tsp. vanilla
1/4 tsp. salt
Instructions
Use a stand mixer if you have one. Dissolve the yeast in the warm milk. Allow yeast to bloom for five to 10 minutes. Add eggs, margarine, sugar, and salt. Mix until incorporated. Add flour to the wet mixture one cup at a time.
Kneed either with a dough hook or by hand for at least five minutes until smooth round ball forms. Cover the dough, and allow to rise in a warm place for one to two hours until doubled in size.
In a small bowl, mix the filling ingredients. Allow margarine to soften. Set aside until dough is ready.
Preheat oven to 400 degrees F.
Place dough on a pastry sheet. Dust lightly with flour if dough sticks. Roll the dough out to a 16-inch by 24-inch rectangle.
Spread the softened margarine on the rectangle, then sprinkle it with the brown sugar and cinnamon mixture, spreading evenly to all of the edges.
Starting on the long edge, roll the dough into a tight tube. Cut it into 12 equal pieces. Place in a greased 9-inch by 13-inch pan. Cover and allow rolls to rise for 30 minutes. Bake at 400 degrees F for 15 minutes.
While rolls bake, whip the icing ingredients until smooth. Allow rolls to cool for 10 minutes, and then spread the whipped icing on them. Serve warm.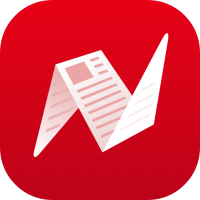 #nbholidaycheer