Photo by Chad Madden on Unsplash
I grew up in rural Oklahoma in the 1980s, and we always had wonderful holidays. My family lived just a few minutes from each set of grandparents, and we got to visit both for Christmas Day.
The Tree
Photo courtesy of Rachel Dillin
My grandmother always had a real tree while my parents had an artificial one. She often took my two younger sisters and me to pick out her tree. We would go into the woods on the 40 acres she lived on and find the perfect specimen. She had a little hack saw, and we would cut it down and take it back to her house to decorate.
She used old fashioned lights that were large and blinked. The great thing was because the tree didn't need to be reused, we got to put silver icicles on it. We never got to use them at home because they are impossible to remove fully.
Sometimes it would snow, occasionally it was cold, and rarely it would even be warm when we went tree hunting with my grandmother.
Christmas
My dad always read us the story of Jesus' birth on Christmas Eve, and we opened a special gift of pajamas, which we would wear to bed. It was nearly impossible to fall asleep because the anticipation was so high, but we almost always managed to.
Waking up at home on Christmas morning was always amazing. My sisters and I would run into the living room to see what Santa brought us. Our best holiday ever was a year when my parents traded a rick of wood to a local craftsman for doll cradles and a wooden kitchen set. We still have those items, and now our daughters use them.
We would open the presents from our parents after going through our stockings and gifts from Santa, which were left out unwrapped for us to find on Christmas morning.
One thing we could always count on is Santa left each of us a full bag of Hershey's kisses in our stockings, and for one glorious day every year, we could eat as much candy as we wanted. Of course, I always ate the entire bag.
Around lunchtime, we would drive to my grandmother's house, and our cousins and aunts and uncles would be there. My grandmother, mom, and aunt always cooked turkey, ham, mashed potatoes, broccoli casserole, rolls, pumpkin pie, chocolate pie, and pecan pie.
Because I'd already filled up on chocolate, I usually ate very little, but of course, I had room for pie.
After lunch, we'd open our presents and then plan for a few hours. Then, it was time to go to my grandma's house.
There we had several cousins, lots of aunts and uncles. Once again, there was a huge turkey dinner with plenty of desserts. Several of my great aunts also made tasty homemade candy, and my grandma always made homemade cinnamon rolls.
Christmas As A Grown Up
All of my grandparents have passed away, and now we usually gather at our parents' houses for the holiday. My children's lives are different than mine, but we still live in Oklahoma, and they experience Christmas here too. It is interesting how the excitement for the holiday changes over the years, but the spirit is still there.
We visit our inlaws for Christmas Eve because that day was their special day when my husband was a child. We travel about two hours to their house, and my mother-in-law, who is Italian American, makes calzones and meatballs. My husband's sisters and their families also come, and it's a large gathering. Our kids get to play with their cousins.
Then we come home and have a brief Christmas Eve where we open a gift of pajamas and set out cookies and milk for Santa. Tired from a busy day, my husband and I fill stockings and set out Santa gifts after our two children fall asleep.
On Christmas morning, they wake up to Santa gifts, stockings, and presents from us, and then after a breakfast of cinnamon rolls, we pack up and drive a couple of hours to my parents' house where we see my sisters and their families. All of our children are close in age, so they enjoy playing, and we have the big turkey lunch that I remember from my childhood.
Finally, we drive home in the early evening and spend some quiet time together, and then the holiday is over.
Christmas 2020
Of course, this year, we will stay home. We've Facetimed for Christmas Eve with more Zoom meetings arranged for tomorrow. Unfortunately, my dad tested positive for COVID-19 today, so we have that worry. Even so, we've managed to have a lovely time together as a small family of four.
We still had calzones and opened PJs. Soon it will be time to set out the Santa gifts and stuff the stockings.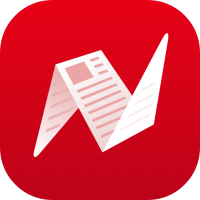 #nbholidaycheer