Photo Courtesy of DearBritt
Christmas is slightly over one week away, and for many online retailers, it is too late to get delivery in time for the holiday. The good news is there are plenty of local stores in downtown Stillwater, Oklahoma, where guests can snag a wonderful last-minute gift. All you need is your mask and social distancing skills to take advantage of the amazing presents available to buy right downtown.
DearBritt A Tiny Boutique
DearBritt is located in downtown Stillwater inside the WorkIT Coworking Center at 901 S. Main Street. You can take a peek at the stunning handmade jewelry by looking at the beautiful window displays.
The owner, Brittney Hadley, began making jewelry at age eight, and she continued, turning her passion into her job as an adult. She offers a variety of necklaces, earrings, rings, bracelets, and other items. There is something for everyone, from items for Oklahoma State University Cowboys fans to her Pride collection to her men's line.
DearBritt offers free shipping through December 31, curbside pickup, and in-store shopping with masks and social distancing. Stop by to snag a great gift created by a local artisan. Store hours are 10 am - 6 pm Tuesday through Saturday and 12 pm - 4 pm Sunday and Monday.
Everyman
Everyman is a Haberdashery located at 713 S. Main Street in Stillwater, Oklahoma. The boutique focuses on creating experiences and giving back to the community through an Omnibus cabinet, KIVA loans, and mentoring young men.
The shop offers barbering services, coffee, and menswear. There are ties, shirts, suits, pants, jeans, shoes, jackets, undergarments, and a variety of other gift ideas for the men in your life. The shop also offers gift cards if you want to treat somebody to a unique men's boutique experience.
Closed on Sunday, Everman is open Monday through Saturday from 7 am to 8 pm.
Murphy's Department Store
Since 1926, Murphy's Department Store has served Stillwater, offering housewares, china, baby and child, Oklahoma State University merchandise, and cleaning and storage. Located at 815 S. Main Street, it's the perfect place to fill several spots on your gift list. From gourmet foods to outdoor living and everything in between, there's something for every taste at Murphy's.
This independent, family-owned location is open Monday through Friday from 10 am to 6 pm. The store is temporarily closed on Sundays due to COVID-19 precautions.
Typo Market
Typo Market is located at 123 E. 9th Avenue, Stillwater. The store offers a variety of stationery, office supplies, and home goods. For gifts that are unique, quirky, and thoughtful, take a stroll through Typo Market's three rooms to check off plenty of names off your holiday gift-giving list.
The market operates six days a week, Monday through Saturday, from 10 am to 6 pm.
Simplicity and Co. Tea House
Drop by 112 W 8th Ave, Stillwater, to pick up the perfect gift for the tea lover in your life from Simplicity and Co. Tea House. While you're there, take the time to enjoy one of their delicious beverages. Purchase loose leaf tea and tea wares to create a thoughtful and relaxing gift.
Open 1 pm to 7 pm Monday through Friday, 10 am to 7 pm Saturday, and 1 pm to 5 pm on Sunday, there is still plenty of time to stop by and grab the perfect present.
Leonard Jewelry
From a special engagement to a beautiful anniversary band to the perfect watch, Leonard Jewelry at 708 S Main St. in Stillwater offers jewelry gifts for every budget.
Find a gorgeous gift set, Oklahoma State-themed jewelry, birthstone options, gold, silver, and more. Stop by Monday through Saturday from 10 am to 6 pm, 5 pm on Saturday, and ask one of their friendly staff to help you pick the perfect present.
Rocky Mountain Chocolate Factory
Rocky Mountain Chocolate Factory offers premium chocolates, fudge, gourmet apples, and plenty of sugar-free options. Much of the candy is made in-store. Stillwater's location is at 714 S. Main.
Nearly everybody enjoys what RMCF has to offer. Find delicious gifts for your favorite people, and wrap up an old fashioned, upscale gift just in time for Christmas. Don't forget to treat yourself too!
The hours are Monday through Saturday from 10 am to 6 pm and Sunday 1 pm to 6 pm.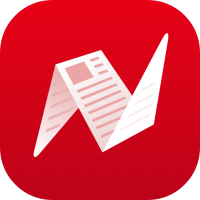 #nbholidaycheer