Lashes are a very important step in any makeup routine. You can look glamorous and have long, curved eyelashes that help shape your eyes and make you feel confident. Magnetic lashes can help you achieve seducing eyelashes in a few easy steps. QunKinGo Lash offers numerous styles you can choose from depending on your preferences. While Loyalty is a great choice if you enjoy a natural look, Irreplaceable allows you to achieve a dramatic eye look with fluttered and long lashes. Whatever your preference maybe, if you want to be able to use your magnetic lashes for as long as possible, you need to care for them properly.
1. Remove the Magnetic Lashes
Before cleaning your lashes, you have to clean your hands properly to ensure that no bacteria will be transferred to the lashes. This is very important because handling lashes with dirty hands can cause eye infections.
To start the process of cleaning your lashes, you must remove them first. Start by grabbing the outer corner of the lash band and gently and slowly pulling them off from the eyelid(we don't recommend grabbing from the lashes, but from the lash band). Be extra careful in this step to avoid damaging the lashes.
2. Clean Magnetic Lashes
How to clean Magnetic Lashes? After successfully removing the lashes, you need to remove any eyeliner residue that may be left. This will ensure that your magnetic lashes are kept in their best condition. To do this, you need a cotton pad soaked with eye makeup remover(Non-oily). Then, gently wipe the magnetic lashes with the soaked cotton pad. This step will help dissolve the makeup and eyeliner remaining on the lashes.
3. Clean the Magnets
You should also clean the magnets on your lashes. Do this gently and don't scratch them. However, you want to make sure to clean all eyeliner from the magnets, as this will extend their life.
To ensure that your lashes and magnets are completely clean, you should use 90% alcohol. Just apply alcohol on the cotton swab and apply along with the lash band and magnet. This will ensure that your QunKinGo Magnetic Lashes are completely free of any makeup or eyeliner residue and are ready for the next use.
4. Dry the Lashes
It is very important to dry the lashes properly after cleaning. You can do this by putting them on a tissue and letting them air dry.
5. Put the Lashes Away
To ensure that you use your QunKinGo Lashes as long as possible, you need to store them safely.
When the lashes are dry(do not store them when they are still wet or even damp), store your lashes in the original QunKinGo Box that came with them. This will ensure that they maintain their shape, and prevent them from being damaged.
Store lashes away from light or direct sunlight, make sure they are not stored in an environment with high humidity.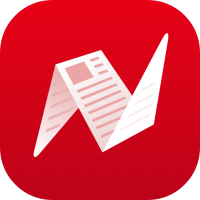 This is original content from NewsBreak's Creator Program. Join today to publish and share your own content.