"Dancing! pacific saury Goten !!" broadcast on the 13th (NTV series).
A laughing combination, Owarai Tarento, appeared.
Mr. Nakano, who is in charge of Tsukkomi, was a former JR staff member who gave an easy-to-understand and polite explanation of transportation IC cards, and was flooded with comments from viewers who could not hide their surprises in their persuasive and fluent talks.
What kind of talk did Mr. Nakano make?
Viewers are amazed at the unique career of "pacific saury Goten" and Shuhei Nakano.
"Dancing! pacific saury Goten !!" broadcast on the 13th (NTV series).
A laughing combination, Owarai Tarento, appeared in the combination in "Angry People's Anger Explosion SP".
In the same corner, the shops where the performers can use the transportation IC cards "Suica" and "ICOCA" are limited, and it gets excited when they are indignant.
However, since no one is familiar with it, MC pacific saury
When he said, "Are there anybody who is familiar with cards?", Suddenly, "I'm a former JR employee!"
Despite being seated at the end, the performers such as Tetsuro Degawa screamed because they had put in a tremendous amount of information.
While being impressed by the performers, "I don't feel uncomfortable even at the ticket office," Mr. Nakano replied that "ICOCA" and "Suica" are the same, and received applause.
"Although the names are different in Kyushu and" Kitaca "in Hokkaido, they are the same as transportation ICs," he continued. "It can be used anywhere and is becoming more and more convenient. Thank you." Not only the performers but also the viewers can't hide their surprises in the explanations that show that they worked hard as employees, such as doing a thorough PR.
《Well, is it really that the former JR staff is a former JR employee? 》
《There is a strong story that he was a former JR employee of Gakutei Nakano》
"It's a power word at that timing," I'm a former JR employee! " You bounced! 》
《Nakano is fluent. JR staff, well-educated》
Such a unique career caused a roaring voice on the Internet.
Gakutei / Nakano, do you fly with JR material?
Mr. Nakano, a 34th gen member of NSC Osaka School, is a young owarai tarento with 10 years of experience, including "Oswald" in the same period.
In response to the excitement of "7th generation entertainers" represented by Shimofuri Myojo, Hanako, and EXIT, it is a new face that has come to appear frequently in the media in the form of participating in the spill.
Originally from Okayama prefecture, where the culture of laughter is not particularly rooted, he seems to have seen the success of downtown in the variety show "Lincoln" (TBS series) when he was in the third year of junior high school.
After graduating from high school, he worked as a station employee at the green window of Takarazuka Station in JR West for two years in order to save the entrance fee to NSC Osaka School, but he also has experience as a cartoonist assistant by making use of his special skills. And.
It is a combination that is good at Tale, and Mr. Nakano, who is easygoing and solid, is not able to appear strongly to his companion, Mr. Iwakura, and on the contrary, he gets angry.
This time, the fluent talk that was demonstrated in a place different from the story of laughter, such as being nicknamed "JR" in the program, is inevitably outstanding in the industry.
In the future, the power map of variety shows may change significantly.
(文:Quick Timez編集部)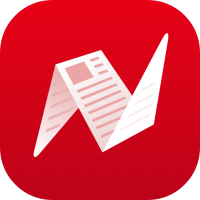 This is original content from NewsBreak's Creator Program. Join today to publish and share your own content.