Trampoline parks are one of the go-to fun places for kids and adults. From birthday parties to kids' nights out to family nights - the park can host it all. When you think of these attractions, you think of fun, not danger. You think of a good time, not a call for paramedics.
For a local Hampton woman, jumping at one of the trampoline parks became a day to remember. This trampoline park was Skyzone, located in Hampton, VA.
Skyzone is an indoor trampoline park. It has so many locations worldwide, including Mexico, Australia, Canada, and the United Kingdom. Skyzone is open for jump-play and fun.
By the end of your jump (workout), you can burn many calories without even knowing it. This is apparent by the profuse sweating and heavy breathing of the various guest jumpers.
Skyzone's attractions include ultimate dodgeball, warped wall, sky joust, and so on.
The Skyzone facility in Hampton also featured a foam zone. This is a platform where the participants jump into a pool of foam blocks placed on a concrete floor. These foam blocks are supposed to serve as cushions as people jump onto them.
Unfortunately for this Hampton woman, there were not enough foams on where she intended to jump. And, she couldn't and didn't notice this. So, when she jumped, she landed right on the concrete. Ouch!
She was in so much pain that she could not get up out of the spot that she landed on. 'Is she OK?" some of the people around her kept asking.
Paramedics were called. After a while, the paramedics arrived and carefully attended to the woman. Their main obstacle was trying to slowly transport her safely up from where she landed onto the stretcher without causing further injury.
Some of the guests stood around observing the situation and taking pictures. "When she didn't get up, I knew something was wrong," said a parent of one of the jumpers. "I hope she is OK."
The paramedics finally got the injured woman securely on a stretcher. The woman still clenched onto one of the foams as she was wheeled out by paramedics on a stretcher.
A friend that she was with tried to find out if Skyzone could be liable. It is not likely that Skyzone can be held responsible for anything that happens at their facility. This is because of a hold harmless agreement with the jumper signs before paying for access to the park.
A "hold harmless agreement" is an agreement that absolves one party from any legal liability. Simply put, Skyzone's waiver prevents you from filing a lawsuit against them. Before anyone jumps at the Hampton Skyzone, everyone must sign a trampoline agreement or release. It is shown below:
This document allows Skyzone not to be held liable for injuries resulting from activities at their attractions. It also prevents anyone from suing its equipment supplier in the case of any equipment malfunction. The injured lady could face severe or permanent injury sustained from her fall onto a concrete floor. Yet, she may not be able to hold Skyzone liable.
So, what started as a joyful outing for her group turned into an unwitting tragedy with possible long-term issues.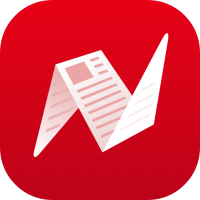 This is original content from NewsBreak's Creator Program. Join today to publish and share your own content.