You may have heard this "You alone can not make a building stand in a day, but with a number of people you can"
This number of people has the potential to do everything. If alone, you find something difficult or impossible with them, you can find the same thing easy and possible.
You can call them A-Team.
Before starting, let us talk about teamwork and effective teamwork. Many of you will ask, is there any difference between these two? , both the word sounds similar if you are thinking this then let me correct you. Yes! There is a big difference between these two words.
Now one more question arises, why is there a need for an effective team?
Effective teamwork doesn't just mean working with a number of people around you.
It doesn't matter how hard you work day and night, but if you are not getting results up to your expectation, It's all worthless.
Teamwork may seem to be easy, but how to do it efficiently that's the biggest challenge everyone faces.
But don't worry, here we have the best and suitable secrets to use teamwork, so sit relaxed and read the next line.
"Coming together is a beginning. Keeping together is progress. Working together is a success." - Henry Ford
1)Communication
Many of us work hard to manage the work and to achieve success, but some points need to be considered if you wish to achieve success through the job you are doing.
And communication is one of them.
Believe it or not, this is the basic structural and functional unit of a team. If you know how to communicate better with your teammates, you are already a step ahead in this process.
Communication helps to reduce the generation gap, which is the crucial thing while working together. Technologically we have improved the ways of communication through emails, skype meetings, etc.
If you want your employees to put forth their ideas, you need to have practical communication skills. And now it's easier to share your thoughts and ideas with your teammates. Good communication creates awareness and better understandings. When all the team members have the same knowledge, it's easy to proceed towards one collective goal.
2)Nurture Eagerness
Curiosity is the mother of inventions. It's the curiosity that allows you to explore and develop.
But what we see is people are afraid to ask reasons behind things. It creates a hurdle in the path of a learner and his/her knowledge.
Your curiosity defines the fruit of your hard work. This is the essential component anyone requires to be a perfect knowledgable person. You should nurture this component in your teammates so that they try to explore things around them.
It will help innovate their mindset, which is today's world need.
3)Defined Directions
If you are working together as a team, you need to have clear and defined directions to proceed.
Let's understand this through a daily life example; imagine you are surrounded by a crowd due to any Disaster, say an earthquake. The public doesn't know where to proceed. They will start running here and there; this confusion is caused because there is no one to guide them in the right direction.
The same thing is to put in when we talk about effective teamwork.
If we have someone to guide us through the right path, we will get out of the direction and will proceed on.
If you give specific directions to your teammates, it would be easy for them to move towards a particular goal. You will achieve better goals in very little time.
4)Be a good listener and a visualizer
If you want to be successful in your life, you need to be a good listener and a visualizer. If you listen and understand things correctly, you will find more productiveness in yourselves.
If you want to collaborate with someone, you need to understand their ideas and thoughts correctly. For that, you need to be an excellent listener and a visualizer. This increases liability.
A good listener can clear the ambiguity of thoughts and ideas running in a parallel universe.
Covey said - "Most people do not listen with the intent to understand; they listen with the intent to reply." so forget about the reply, listen and seek to understand what the person is saying.
5)Create a transparent environment
Not everyone knows What's going through your head or what idea or thoughts you are carrying with yourself. So it is essential to speak up and let others speak up too. It's essential to have a transparent and open discussion with teammates.
It will remove all the ambiguousness that surrounds in-between you and your teammates thought. A clean environment helps you improve your productivity and concentration towards your specific goal.
If you maintain a transparent environment while working with your teammates, it will help you explore different types of ideas that you may have never thought of.
6)Work Smarter, not harder
There aren't more than 24 hours in a day, and it is almost impossible to do everything you need to. This makes you feel sloppy, and you start lacking your concentration in your work.
So here's the question, how we can overcome this issue, well you need not worry about anything because here we have the solution to this.
"You need to work smarter, not harder."
This improves your efficiency and capacity. One of the most important things to be kept in mind while working is don't direct your energy into unimportant things.
Focus on the valuable things that need your attention. Start small if big leads you to procrastinate.
Create short and steady goals that are easy to accomplish; this will help you improve your confidence. You will do your next work more efficiently.
7)Free access
If I talk about interaction, the first thing that stuck in my mind is the way we are interacting with our team members. This is very important while working together you need to have a good interaction with every member of your team.
.this creates a positive environment. When there's a familiar environment, you get to know each other perfectly; you share your ideas and thoughts whenever you feel.
For this, you need to give free access to your team members so that they can interact with you whenever required.
Free access helps you to share all the dos and donts. It also allows you to improve your mistake .when you interact with a person, he/she might give you some excellent tips that can lead to amazing results.
Not everyone has the same mindset. We all are unique; everyone has a different taste of ideas and thoughts.
8)Appreciation Credit
Motivation and appreciation are the two words that can make even a stumbler a successful person. You don't get small by appreciating others. Sometimes this is the only thing which is required.
Sometimes there's a situation when someone starts feeling low, and This is the time when he needs someone to give him a hand that can help him stand once again, and this work is performed by appreciation.
These are some of the points that one should keep in mind if he/she wants effective teamwork.
Author: Puneet Sharma is a passionate SEO specialist & entrepreneur, You can reach him on his blog HowToBuySaaS- SaaS Marketplace, where he teaches about saas growth.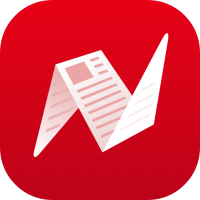 This is original content from NewsBreak's Creator Program. Join today to publish and share your own content.