We no longer have an excuse for forgetting birthdays and anniversaries. Technology exists such that a simple entry into an online calendar or app, set to recur forever, can keep us abreast of important goings on:
Social Media is your friend:
As easy as it can be to us in getting the word out about your business (listings, open houses, making connections across service industries), this is not a 'set it and forget it' tool. Maintaining a connection with someone in your SOI can be as simple as posting on their page on their birthday. They'll see it, and everyone else who also posts will see your business name and your connection to the birthday boy or girl. See, post, repeat (annually).
Timed Outreach:
Whether it's once a quarter, every specific holiday, every third Tuesday, whatever…it doesn't matter. Consistent contact with your SOI can come in the form of a colorful real estate postcard campaign, a quick reminder about sales you've made in the area, or just wishing someone a great day. Not every outreach has to be salesy in nature, but every outreach has to potential to turn into a sale at some point. Stay on the minds of your SOI and they'll reward you.
Skin in the Game:
If you aren't compensating your SOI when they're the reason for a listing or a sale, you're doing it wrong. They're not employees, but they aren't free wells into which you can dip your toe at will, either. Whatever their love language, be it cash or cupcakes or really good hugs, people ultimately want to help you be a success. It is unspoken that they want 'something' in return, but they won't get it without helping you first..
Please them and you'll profit in more ways than one. Consistent check-ins and validation on a schedule make it easier to ask for referral business, and they feel better about giving it to you.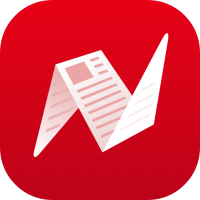 This is original content from NewsBreak's Creator Program. Join today to publish and share your own content.