From the sales position to help small businesses don't have to aim small.
Digital Market Strategist Gidget Pugh remembers her experiences as an executive working for companies and start-ups in and around Silicon Valley. Landing in Silicon Valley, Pugh knew no one and little about technology but first went to school for a mortician.
"Being a mortician wasn't going to provide me with the financial freedom I needed to raise a kid."
Pugh knew nothing about software and researched her options, and three months into her first sales job attended Dale Carnegie sales training. Her parents insert the quality upon Pugh at an early age. Pugh remembers in seventh grade how the deal was if her mother let Gidget switch from a private school to a public school for the eighth and ninth school year.
Gidget figures out a way to get into Oakland high school and her mother's alma mater.
"I still claim that as the biggest deal ever."
Land a sales position at QRS Corp in less than six months AND sold a seven hundred and fifty thousand dollar deal over the phone. In her sales career, Pugh covers the east coast territory while living on the west coast. One of her travels calls the SVP of IT Timberland, asking for thirty minutes with him and after he agreed to meet.
"When I walked into his office, he immediately said, I loved the TV show GIDGET, and that's the ONLY reason I agreed to meet with you."
For thirty minutes, talking about Pugh's name and the other fifteen minutes spent talking business.
"Two weeks later, he signed a nice-sized deal with me. First, of many times, I heard people say, Is this the real California Gidget?"
The name Gidget was torture, but a silver bullet that got her in the doors. In a performance review, the Vice President of Sales called Gidget a pit bull in a skirt.
"But in her words: 'Gidget will focus on an opportunity, and like a pitbull, she will lockdown on it, overcoming objections that thrown at her."
Pugh went to close a deal with Major League baseball that generated over one million in first-year billings. Gidget took it as a matter of self-awareness:
"An African American woman showing up to a customer meeting with just an Oracle business card with my name on it wasn't going to cut it."
Pugh knows setting herself apart was the key. Personal branding wasn't a thing yet.
"I just knew I had to connect with my customers so that they didn't see color or gender, and that's what I did."
As Oakland, California native, Pugh saw tech companies infiltrating her city, pushing longtime local business owners out due to rising rents.
"I knew I had to do something. Farewell to Corporate America and Socially Focused LLC."
A result of the pandemic taught Gidget to turn tragedy into opportunity. No secret pandemic has changed the way people do business. Lockdowns and social distancing require communication virtually more than ever.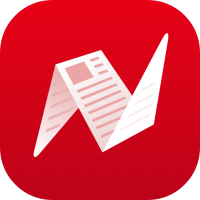 This is original content from NewsBreak's Creator Program. Join today to publish and share your own content.