That you will adore and cuddle.
Get up at 5 a.m., paint your calendar all the colours in the rainbow, finish off your sleep for the entire week in a single day, track your time in increments of a minute, and to regain some sanity after all this, MEDITATE.
Is it just me, or does all self-help sound like this nowadays?
We need a revolution. Enough truly has gotten enough. We are humans, not assets for the big C — Capitalism.
But of course, as humans, we also need to be productive, to do all the things that being a fully functioning adult human being requires us to do in today's world — earn some money to keep ourselves fed and healthy, exercise our bodies to counteract our transformation into potatoes, and maintain some semblance of relationships to justify our existence on earth.
So, I present to you, the only productivity tip you will hear, that you will look forward to:
BABY ANIMALS!
No, I'm not kidding. There was actually a study conducted that concluded the following:
For performing a task requiring concentration, viewing images of cute baby animals improved performance by a whopping 43.9%
After watching pictures of baby animals, participants did tasks more carefully
It is not just the women who performed better after the cuteness. Though men gave lower ratings to the cute baby animals, there was no measurable difference in the boost in productivity
The increase was only after looking at pictures of baby animals. Just animals didn't work. Yummy food didn't work. Our brains are somehow specifically wired to respond to baby animals.
Cute images induce careful behavioural tendencies in the users, which is beneficial in specific situations, such as driving and office work.
The study was published under the title 'The Power of Kawaii', which is quite cute in and of itself.
Is it Really a Thing?
Ferray Corporation, Tokyo, sure seems to think so. Not just baby animal images, they have nine actual rescued and adopted cats running around in their office, purring on keyboards, and napping in meetings. If that isn't the perfect office, what is? I would gladly swap even Work From Home for this environment.
And the (not so surprising) result? The employees have reported lowered rates of stress and increased levels of office communication!
Work From Home Shenanigans
Work from home has had one unlikely victim — our ability to focus on deep work. Whether it is teaching our kids, petting our pets, or household chores, everything seems to be bleeding into our focused times.
Offices, whatever else they might bring with them, did also successfully divorce our home lives from our work. That worked both ways — while we were unable to do things around the house like we are able to fit in into our workdays right now, like watering the plants or monitoring the kids' studies, we were also able to focus exclusively on work.
Be that as it may, and as most of the world seems to have now shifted gears into a semi-WFH model, it is time we come up with strategies to allow deep work to occur.
And our baby-animal research fits right into this. While we may not be able to control our house environments to the T (there's only so much you can explain to your 2-year old), we can retrain our brains to focus more narrowly on the task at hand.
So, next time while taking a break, instead of doom-scrolling Instagram, make it a point to see some adorable baby animals instead. Not only will you work better, it will also improve your Google search history!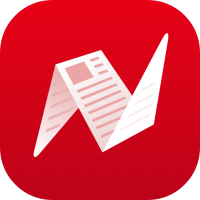 This is original content from NewsBreak's Creator Program. Join today to publish and share your own content.