It is time for the digital homads to step up.
Digital nomads are people who use telecommunications technologies to earn a living and conduct their life in a nomadic manner. Such workers often work remotely from foreign countries, coffee shops, public libraries, co-working spaces, or recreational vehicles.
Tom Kuegler is a successful blogger and a great example of a digital nomad. He earns in USD as his audience resides in the US. Tom loves to travel and to immerse himself in local cultures (respectfully, of course), moving to a new country every few years.
The best part about his life? The countries he travels to have a lower cost of living, because of a weaker local currency. He can relax and only earn $1000 a month while living the same life. Or he can earn his usual few thousand dollars, live like a king, and retire in a few short years.
Tom isn't exploiting the system. The host country loves nomads like him because they spend with abandonment (and can afford to). They bring in precious dollar reserves, which are important for a lot of countries. As long as they respect the local culture and abide by the usually lax visa rules, most countries will all but lay out the red carpet for digital nomads. Prime examples are the e-Residency in Estonia and the SMART visa program in Thailand, with other countries like Bermuda, Barbados, Georgia, and Croatia following suit.
This is what a typical digital nomad is, though they themselves are pretty atypical.
We can see that there are two crucial components to this entire way of life:
A way of earning money, usually in a strong currency, that can be remote and mobile; and
A way of spending that money slower than usual while maintaining a good lifestyle, usually by exploiting currency arbitrage.
These are the two components on which entire lifestyles like the ones that Tim Ferris recommends, are moulded.
If you have only the first component, you are actually just a remote worker. After the pandemic, most of our workforce would fall under this category.
It is only if you also fulfil the second component that you get into the hallowed portals of being called a true 'digital nomad'.
What in the world is a digital homad then?
The problem with the digital nomad movement is that the entire perspective is centred on workers who are originally resident in richer countries, usually the US and Western Europe.
But guess which country now accounts for the most digital work performed? India.
The International Labour Organisation (ILO) in its latest report 'World Employment and Social Outlook 2021', showed that the demand for online-platform work originated mainly from the United States, the United Kingdom, Australia and Canada, among others. A large proportion of this work is performed by workers in the developing countries, led by India, which now accounts for about 20% of the total share.
Anyone who uses gig platforms like UpWork or Freelancer knows this is true. You can also see this phenomenon, though on a smaller scale, on platforms like Medium itself (yours truly being just one of the many). These are the digital homads (christened by yours truly); they exist, like an undercurrent, powering digital economies, but never visible on the surface.
But why? The same reasons as above, just slightly modified to suit their conditions:
A way of earning money, usually in a strong currency, that can be remote and mobile (by taking up global jobs)
A way of spending that money slower than usual while maintaining a good lifestyle, usually by exploiting currency arbitrage (by simply staying in their home country)
These workers are not considered digital nomads, because they lack the wonderfully picturesque and Instagram-worthy life of the original nomads. However, they are as much a part of the same world, taking advantage of the same global economic systems that fostered the thriving of digital nomadic culture.
Digital homads have flipped the traditional narrative on its head. While nomads had the first ingredient easy (by being part of the world where such remote jobs originate), they had trouble with the second one. What if you didn't like travelling? What about the myriad visa restrictions? Health insurance?
The homads on the other hand, have the second ingredient down pat. They simply continue to live the lives they've always led, in fact getting to upgrade that lifestyle. They live within their social and familial networks, in countries with familiar cultures and cuisines. Legally, there are barely any issues — remember the love for precious dollars most countries have.
Till now, the homads were kept out of the first ingredient — the jobs which were remote, mobile, and could earn them a strong currency.
Sure, there were always jobs outsourced, business process and knowledge process outsourcing centres being the most common ones. But there is one important distinction; the employees, the actual workers themselves, did not earn in dollars. It was only the company itself that did. And if it so happened to be part of a Multinational, (for example if Microsoft had a call centre in another country), the subsidiary was also usually only remunerated at currency-equivalent rates; meaning that a call centre in India would not be remunerated the same as a call centre in the US, even though they basically performed the same job. This left no scope for currency arbitrage.
But with gig platforms like Upwork and Fiverr, blogging platforms like Wordpress and Medium, and the ease of actually setting up independent digital businesses like selling ebooks or consulting or even software development, the individual workers now have the freedom to exploit this currency arbitrage for the first time. And that's exactly what they are doing.
Countries like India, Pakistan, and Philippines do well because they have a skilled workforce that speaks reasonably well English. And of course, the cost of living is low, even in major cities.
The results of this Economy-Gig Global Index by Payoneer further bolsters this point. Out of a list of ten countries with the highest revenue growth in digital businesses, only the US and the UK find a place. The remaining eight places are taken up by countries not traditionally considered as part of the digital nomad community (except as a host country maybe) — Brazil, Pakistan, Ukraine, Philippines, India, Bangladesh, Russia, and Serbia. It is a silent revolution.
As I noted above, Tom isn't exploiting the system. The system offered him an opportunity that he took advantage of.
It is equally important to note that neither are the digital homads. Technology evolved enough for them to get paid 'fairly' for the same job that Tom was performing — and they took the offer.
But why are digital homads nowhere to be seen in pop media?
Even a rudimentary Google search for articles on digital nomads brings up thousands of results, many from high-end publications and websites, including this article in Forbes: "Digital Nomad: The New And Cool Trend Of Working From Paradise — Or Anywhere In The World". And this article published in Entrepreneur: "Want to Travel the World While You Work? Become a Digital Nomad".
It's clear just from the titles of these digital nomad articles, the most obvious reason is, of course, simply that the lives of digital homads are not social-media-worthy. A digital worker hunched over their laptop in their apartment flat in Lahore or Manila is probably not going to be as pretty as a young guy working in an airy and minimalistic AirBnB, looking out over the pristine beaches in Dubrovnik with his mojito strategically in the frame.
Another reason is that digital nomads are appreciated for their ability to learn about and assimilate into local cultures. What is often forgotten is that digital homads too have to internalize many cultural nuances, to market their work to developed countries. For example, if I want to blog about personal finance and my audience is majorly in the US, I better know what a 401(k) is.
But are there other reasons at play? The fact is that most digital nomads are white, rich (when compared to folks globally at least), and privileged. Digital homads are not.
Look at how the conversation regarding digital homads (though they aren't termed that way) is framed, and contrast it with the glamour of digital nomadism:
Make Money On Upwork: How To Compete With Cheap Freelancers. "How am I supposed to make money on Upwork when there are so many cheap freelancers on there competing with me?"
Upwork Community: No Indians, please!
From the point of view of individual digital workers in the US having difficulty competing (price-wise) with those from developing countries, I understand the questions.
But it is important to acknowledge the utter disparity with which the two conversations are being framed.
Though both sets of workers, the digital nomads and the homads, are using currency arbitrage and the mobility of digital jobs to their advantage, one set is glorified and books written about them, while the other is vilified.
Their ability to price their work lower than others, because of currency arbitrage, is framed as 'undercutting' or 'lowering quality'. Sure there may be cases of dashed expectations, but those would be as frequent or as few as any. The real grouse seems to be the price point — strangely the very thing the nomads are praised for exploiting.
I don't know what the reason could be, but I could take a good guess.
What does the future look like?
In my view, work has become fungible to the point that very few jobs need to be done by workers in the same location. As such, most jobs will now move to the country with the weakest currency, as long as the workforce is skilled and capable. This signifies a great opportunity for the developing countries, if they are able to upskill their population to take advantage of it. Not only will this boost employment and consumption, but also bolster their dollar reserves.
But this is the short-term outlook. The long-term outlook is that currency arbitrage itself will cease, like all other arbitrages, and then it will only be up to the superiority of the worker skills. The road to this outcome, of course, is extremely long-winded, and will likely not be traversed in our lifetimes.
For now, digital homadism is on its way to complement digital nomadism and remote working, and it is time to welcome the newest breed of workers with the same warmth that we reserve for the 'true' nomads.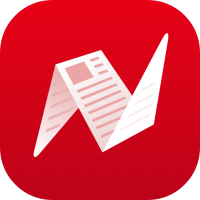 This is original content from NewsBreak's Creator Program. Join today to publish and share your own content.