And how it directly impacts all of us.
In a recent interview, Prince Harry surprisingly spoke up quite openly about a lot of issues. From racism and mental health, all the way up to how the media perception was 'guided' by nameless palace insiders, the interview provided headlines after headlines to breathless news outlets.
One part of the interview, however, didn't receive as much attention as it should have (in my very humble opinion). In the middle of sensational titbits of information, it was very easy to dismiss this part as just another 'champagne problem'.
But it wasn't. In fact, this was a problem that almost all of us could face in our lives and one that some of us have faced in the last year.
The problem of being laid off.
WHAT? When did Prince Harry get laid off? Can you even get laid off from something you are born into?
Well, not exactly. But he was certainly put in a situation (or he perceived it to be such) where he had to step back from his 'job' of being a senior royal. It seems from the interview that he had not expected his 'pay' to stop as well. While we don't know the reason behind such an expectation, in part because the 'salary' given to Prince Harry is a mixture of taxpayer funds, money from the Crown Estate, as well as money from the family's private estates, we do know that he was cut off from all such payment when he stepped back.
Prince Harry's Emergency Fund
It so transpired that once the couple had been cut off, they had to turn to other sources for funding their lifestyle. One of these sources was what Prince Harry had received from his mother, Princess Diana. According to estimates, both the Princes would have received about $14 million when they turned 30.
Sounds like a lot of money. But is it?
Let us not forget that not only did the Prince suddenly find himself without a source of income, but also without a house and security. The "starter" house bought by the couple in Montecito, California, cost them $14.65 million. Their annual security is estimated to cost another $5 million a year. And this is not even counting the expenses of maintaining such a house, the couple's personal expenses, or expenses relating to the bringing up of the couple's children (one of them yet to arrive).
The millions of dollars in inheritance sure doesn't seem quite as much now, does it?
Unexpected expenses
Apart from finding himself without a much relied-upon income, Prince Harry also found himself footing unexpected bills, expenses that had been covered by his job.
For example, the aforementioned cost of security. While the couple were working royals, the Crown covered their security. When they moved to Canada in November 2019, their security was being taken care of by the government there, what with them being "Internationally Protected Persons". But this blanket was also rudely yanked off around March of 2020, which forced the couple to couch-surf at their friend and billionaire, Tyler Perry's house, with his security helping them out.
But how long could they do that? After all, they didn't want to overstay their welcome at a house so generously offered. So, finally, in July 2020, the pair bought their very own house — and had to foot the security expenses as well. Which we now know is a matter of a few million dollars a year.
Prince Harry also had to face expenses from absolutely unexpected quarters — repaying the renovation cost of their old home in the UK, the Frogmore Cottage. That was another neat $3.3 million just gone, for renovations to someone else's house, and which they never got a chance to enjoy. Reportedly, Prince Harry's beloved cousin, Princess Eugenie moved into the house, only to move out post-haste just six weeks later. So, no one really got to enjoy the refurbished cottage famous for hordes of frogs.
Side Hustles by the Sussexes
Given the situation they found themselves in, the couple established various sources of income that could help them tide over.
For example, Prince Harry:
On the other hand, Meghan:
Overall, we could say that the couple is doing just fine, but they did have to struggle a bit for a few months and rely on the generosity of their friends.
But wait, how does it impact me?
I know the sub-title says that this bit of information impacts all of us. It isn't clickbait, it really is true. There are a few lessons we can take away from the royal couple, which can help us be more comfortable in case disaster strikes:
Always have an Emergency Fund. By now, I'm sure you're tired of statistics saying that most Americans can't even cover a $1000 emergency. But when even Prince Harry had to dip into his mother's savings, you know emergencies can strike anyone. If Prince Harry can be laid off from a job that his blood entitled him to, you and I are mere mortals.
Your Emergency Fund must cover your expenses. We are no one to judge if the royal couple lives too lavishly — that is the lifestyle they wish to live. Similarly, don't judge yourself when you decide the kind of life you would live in an emergency. Whatever your expenses, bulk up your Emergency Fund to match that.
Always cover the perquisites that your job affords you, to the expected expenses while calculating your fund requirements. In the case of Prince Harry, he forgot about security expenses. In our case, it could be things like free lunches, health insurance, retirals. But there is bound to be something your job gives you, over and above salary.
Having streams of income, no matter how small, is helpful. In case your main income isn't quite working out, scaling up an existing stream is much easier than starting from scratch.
Concluding Words
Prince Harry and Meghan Markle are better placed (by quite a bit) to earn their keep, but when even they had to struggle this much, we better line our ducks well, hadn't we?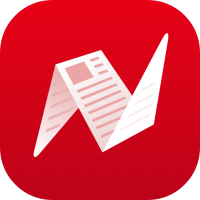 This is original content from NewsBreak's Creator Program. Join today to publish and share your own content.