The numbers behind the newest buy vs rent debate
After houses and cars, perhaps the most we spend at a go is on furniture. It is just part of adulting.
But we can always rent, instead of buying a house. It is the same case with cars too — we can finance those. What about furniture though?
In the recent past, numerous companies have started allowing us to rent even furniture. Cort, Feather, Brook are well-known. Even IKEA is slowly moving towards renting furniture — though the service is still not available in the US.
But does it make financial sense? Do the numbers add up? And who should buy — and who should make the switch to renting?
To try the various options, I decided that I would judge on three parameters.
One — the duration of renting. Though most people rent out furniture for temporary situations, it would also be interesting to see if it is a good decision to rent furniture for longer periods of time.
Second — the number of items. Some people rent out a couple of pieces of furniture, for example, a missing coffee table or a chair. On the other hand, there are those who rent out entire bedroom or kitchen suites. I wanted to see if one was a better decision than the other — or if both were equally bad.
Third — the quality of the items. For those of us who rent furniture because we need something urgently, or for a short period, the obvious choice would be the cheapest piece available, also known as the lowest quality available. On the other hand, for those who rent furniture to experiment and develop their personal style, the more luxurious items would be required. I wanted to see how the buy vs rent equilibrium changed at various price points.
As for the providers, for renting, I decided on Cort/Feather, just because they are well known. For buying, I decided on Amazon/Ikea, whichever gave me the closest match.
Here is how the numbers stacked up:
1. Duration of Renting
For this experiment, the furniture piece that I decided on was a two-seater sofa. I wanted a simple piece, one that wasn't too luxurious or upmarket, but sleek and adaptable to different scenarios.
I came across this loveseat on Amazon —
This was a small, compact two-seater, with dimensions of 60.4 x 32.7 x 35.4 inches. The frame was wooden and the material upholstered fabric. It also comes with two throw pillows. It was perfect.
Cost: $778
I also came across a slightly smaller but very similar sofa —
The dimensions were 52.4 x 31.1 x 33.5 inches, and the materials used for the frame and the fabric were similar. Pillows were included.
Cost: $354
The reviews did say that the quality wasn't great, but it was half the cost of the first one, so it could make a good data point for comparison.
Next, I searched for a similar item on Cort, and came across this one —
Pretty similar, though a tad larger. The dimensions were 27"D x 27"H x 77"W, making it a good 17" wider than the first one.
Cost:
As was clearly visible, the cost/month was astronomical for renting the sofa out for one or two months — but it remained pretty constant from 3 months to 11 months. Even after that, for 12+ months, the rent decreased only marginally. We can consider the average rental to be $50/month, for ease of calculation.
For our first sofa to give us equivalent value, it would have to last us at least ($778/$50) = 15.56 months. Any more than that and buying would turn profitable.
For the second, more inexpensive sofa, it would have to last us at least ($354/$50) = 7.08 months. That is not at all outside the realm of possibility for even a low-quality piece of furniture.
What do these numbers mean, though? The simple conclusion is that, if you plan to use a furniture piece for less than 6–7 months (for example if you are staging your home to sell, or plan to move out within that period to another city), renting would definitely be cheaper, while, for obvious reasons, being more convenient. If you are planning to use it for a year or more, buying is certainly cheaper. It is the grey area between 6 months and a year where both options are viable, depending on the specific furniture piece.
A bonus conclusion also arises — do not lease for less than 3 months! You would effectively be paying the rent for 3 months ($54*3 = $162, compared to $161 for one month) while only using it for one.
2. Number of items
The rental websites also offer ready-to-move packages. For example, Cort offers 'Home', 'Student', and 'Military'. While the latter two are self-explanatory, the first one is just a generic label for the most common things that everyone who is moving into a new place would require.
I decided to try out the Student package because it was the cheapest. 'Students' were further given a choice of three packages — the Studio, the Urban (Studio plus some dining furniture and minus some barstools), and the Necessities (Urban plus a few more chairs thrown in). While the Studio and the Urban cost $99/month (for 1+ years), the Necessities cost $119/month. I decided on the Urban.
The package included the following items:
Living Room — Sofa, coffee table, and floor lamp.
Dining Room — Table + 2 chairs. This could be swapped for Table+4 chairs or 2 Barstools.
Bedroom — A queen bed (with headboard, mattress, box spring, and frame). This could be swapped out for twin beds. It also included a chest of drawers (which could be swapped for a dresser, or a dresser+mirror), a nightstand, and a table lamp.
Cost: It started from $1049/month for a one month lease, went down to $350/month from two to five months, $199 for six to eight months, $129 for nine to eleven months, and finally down to $99/month for 12+ months.
The one drawback of opting for such packages was the lack of control, or even simply visibility on the kind of furniture you would be receiving. As far as I could see, there was no way for you to select any type of color or thematic preferences. Though it was marketed to be 'no-hassle', it felt uncomfortable to place an order on things I had never laid my eyes on.
In any case, I decided to find similar pieces on Amazon and see where I ended up. These were the pieces I ended up with, but it is to be kept in mind that I deliberately selected the more inexpensive furniture to buy, since I had no idea about the quality of furniture I had rented.
The sofa I selected was a small loveseat, which also happened to be the cheapest sofa with at least one review. It looked decent enough, certainly good enough for a student room.
As for the coffee table, the cheapest one that was not a simple circle on four legs (and there were plenty of those) was this one- added benefit was that it came with some nifty storage bins too.
For the Floor Lamp, I selected this interesting piece from Ikea. Not only was it cheap, but it would also go decently well with the sofa too.
Coming to the dining room, the wooden options were expensive. But I did find a metal-framed one which could fit a student's budget, without literally being dollhouse furniture.
Cute, right?
For the bedroom, the first big purchase would be the queen bed. I found one with the headboard and the frame, which meant that I would have to purchase box springs and the mattress separately.
For the chest of drawers, I found an elegant and simple one, which also happened to be cheap — and not made of fabric.
For the nightstand, the requirements were pretty simple. Sleek and practical, and broadly gelling well with my bed. This Nordic bedstand was perfect and had the added advantage of loads of storage.
The last piece of furniture in our package was the Table Lamp. Table lamps can be as cheap as a couple of dollars — but which are nothing but glorified LEDs. I decided to go just slightly higher than that, to get this beautiful and quirky piece.
After this long but fruitful search, I was satisfied that I had selected pieces that fulfilled my criteria — they were of decent quality and could last me at least a year or so, they went well together and could pull off a basic, modern student apartment, and most importantly, they were inexpensive and could fit a student's budget.
Cost:
Sofa — $159.85
Coffee Table — $29.35
Dining table — $84.99
Bed — $143.99 + $39.99 mattress + $119 box spring
Chest — $64.99
Night Stand — $32.62
Night Lamp — $7.45
This brought us to a grand total of (drumroll) … $682.23.
Compared to our rental of $99/month, buying all of this furniture made sense if we were able to use it for at least ($682.23/99) = 6.89 months.
This number was eerily familiar to the conclusion of our first category. I was forced to come to the same conclusion — if you plan to use a furniture piece for any more than 6–7 months, buying is certainly cheaper. It seems that the number of items we purchase/rent makes no difference. The packages offered by the rental companies offer no price advantage over renting single items. It is only the convenience, but that too comes at a cost of not knowing what furniture you are getting.
3. Quality of products
To see whether it made sense to rent out more expensive pieces rather than buying them, I decided to go for a more 'frivolous' category — the accent chair.
A good wingback on Amazon is easy to find but pricey —
Cost : $224.99
On Cort, a similar wingback costs —
Cost: $73/month for rentals of 12 months or more
Let us see the cost comparison here. For buying to make sense, we would have to use the furniture for at least ($224.99/73) = 3.08 months!
Contrary to what I expected, it makes even less sense to rent even pricier items. If you plan on using the piece for even three months, it makes more economic sense to buy it rather than renting it out.
Parting Words
Overall, renting furniture might seem tempting at first blush, given the low upfront costs, when the numbers are broken down, buying seems to be consistently better. The only situations where it could work would be if the expected usage is less than 6 months — if you are staging your house for sale, or have a short-term lease, or if you are planning on moving elsewhere very soon. Apart from these exceptional cases, renting furniture is not the right decision at these conversion rates.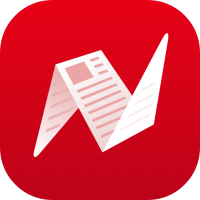 This is original content from NewsBreak's Creator Program. Join today to publish and share your own content.