This pandemic made me realise the things we never take care of. Things which were always important for us but we never realized that. Things about which we never thought of. Pandemic locked us in our houses. We started socializing to feel a bit comfortable. Relationships were having tough days.
Many peoples were with their families also many peoples were staying alone and waiting for the end of this situation to get back together. People were feeling lonely even they were with their family members.
Everything was so damn hard, food was hard to digest, calls were hard to disconnect, loved ones whom some people lost were hard to forget, infected ones were hardly breathing and a lot of circumstances were even worse.
Every life was at risk and everyone was responsible for their own life. Every one of us was facing a situation of mental trauma. We needed someone to take care of us but we knew that we have to take care of ourselves.
I know days were difficult. And that's why we came on to social media so that we can be entertained and know what is going on in the outside world. But I have seen people getting frustrated with all these things just because they didn't have patience. They got in more bad conditions just because they were fluttering to get out of their homes.
After seeing all this, I thought of just one thing which gets lost, which we were always missing. And that was a good Relationship with Ourselves. We undervalue this relationship very often. But we ignore that this is the relationship that will teach us to live in every condition. We ignore many facts about this relationship. The relationship we have with ourselves is crucial to our own wellbeing and also to creating healthy and happy relationships with others. So ultimately this is the relationship we have to make better before we make any other relationship better.
Things WE can do for our betterment
Being kind to yourself regularly is one of the best things you can do for yourself. Just start realizing that you should give yourself more time. We all mess up since we are human beings, so just forgive yourself for the past mistakes you have done and learn not to do that again in your life.
Believe yourself whatever situation it is, you'll sort out. Believe that you can do anything you want. Just don't let yourself down, otherwise, the world is already trying to bring you down, and by doing so, you will make it easier for them.
Tell yourself that you're enough. No matter what the troubles are if you're in trouble remember one thing that trouble is just because you were careless, but now only you can get out of it. Nobody will ever come to hold your hands to take you out of it.
Don't try to be perfect because you will never get perfect if you will try for it. The word perfection has a low voice of subjectivity. While in a literal sense nothing is perfect, in the truest essence perfection lies in the imperfection of it all. That way, everything is perfect, just the way it is, perfectly imperfect.
Accept Yourself as you are. You have strengths, and you have weaknesses. Sometimes you succeed, and sometimes you fail. Sometimes you're right, and sometimes you're wrong. Allow yourself to fully be who you are.
Honor Your Dreams, people who respect themselves–people who are kind to themselves–honor their dreams. That is, they don't downplay their dreams by labeling them as silly fantasies. Instead, they take their dreams seriously by turning those dreams into goals and creating a plan for achieving those goals.
By doing all these things you'll be in love with yourself and you'll realize that even no one is around you, you are still able to be happy. And this is what you always needed.
Tell me in the comments which relationship is most important for you.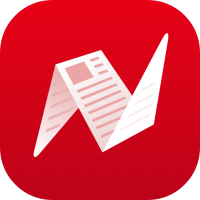 This is original content from NewsBreak's Creator Program. Join today to publish and share your own content.