If you're planning to spend the Christmas vacations under the palm trees of Los Angeles, you'll soon realize that it's impossible to miss out on the Christmas spirit or not celebrate the New Year. We have selected for you the best activities and events to do and see in the city of angels, during the Christmas vacations and New Year's Day. And so that you can prepare your trip at best, find a summary map of the places mentioned in this article, at the end of it.
The Weather In Los Angeles
December and January are the "coldest" months in Los Angeles. However, the city of angels has an average temperature of 14°C, which will not stop you from enjoying outdoor activities. You can avoid the heat, without risking the polar cold. Rainfall is also a little higher than during the rest of the year but does not exceed 4 days of rain. Nothing to worry about, and nothing that could hinder your stay in Los Angeles. So, as far as clothing is concerned, you can bring jeans, T-shirts, sweatshirts, light jackets or coats and of course, a good pair of sneakers to walk around the city!
Going To The Hollywood Christmas Parade
This is the event that kicks off the Christmas festivities. The Hollywood Christmas Parade is a spectacular show of floats, giant balloons, marching bands, horseback riders, and celebrities of course since we are in Hollywood! The parade starts on Hollywood Boulevard and Orange Drive, it continues on Vine Street, until it returns to Orange Drive, where it will end its journey.
Date: November 28, 2021
Address: Hollywood
Fee: Free
Admire The Marina Del Rey Boat Parade
All year round, Marina Del Rey makes you feel like you're lost in a small fishing port. Grab a blanket and sit in front of the Marina Del Rey Boat Parade. You'll be able to enjoy a parade of more than 70 boats, each more decorated and illuminated than the next. The festivities begin with a fireworks display!
Date: December 11, 2021, from 6:00 pm
Address: Port of Marina Del Rey
Price: Free of charge
See The Christmas Decorations And Lights In Los Angeles
In Los Angeles, many neighborhoods are dressed with hundreds of lights for the holidays. Perfect for getting in the Christmas mood. Check out our article that recaps the best decorations in the city. Pass through these neighborhoods, you'll leave with beautiful memories and great photos! Plus, you'll be able to find the addresses of the best places to go ice skating in Los Angeles.
Go To The Pasadena Rose Parade
Pasadena is only about a 20-minute drive from Downtown Los Angeles. Every year since 1890, the city has held the beautiful Rose Parade. The program includes giant orchestras, dance troupes, and grandiose floats made of roses that will amaze young and old alike!
Date: December 31, 2021
Address: Pasadena
Price: Free
Enjoy The New Year's Fireworks In Los Angeles
Although fireworks are a classic way to celebrate the New Year, in Los Angeles there are few places where you can see them. So if you don't want to miss out on the tradition, we suggest you go to the Marina del Rey Year's Eve Fireworks. The fireworks over the bay are breathtaking. From 7 pm, enjoy many activities for young and old. On the program: concerts, dancing, face painting, and many other surprises.
Date: December 31, 2021
Address: Marina del Rey
Price: Free
Celebrate The New Year At Grand Park
It's one of the Angelinos' favorite ways to ring in the New Year. Grand Park welcomes thousands of visitors each year for the famous midnight countdown projected on City Hall. Enjoy the festive and relaxed atmosphere, music, food trucks, and the many photo booths placed throughout the park for the occasion.
Date: December 31, 2021
Address: Grand Park
Fee: Free
Participate In A Polar Bear Plunge In Los Angeles
"Polar Bear Plunge doesn't mean anything to you? Well, you've probably already seen it in movies. It's an event that takes place during the winter (otherwise it wouldn't be funny!) and during which the participants have to dive into the water, often very cold because of the season. In Los Angeles the water temperature remains relatively mild, averaging 13°C. Why not pack your best swimsuit and get in the water to celebrate the new year? There are several Polar Bear Plunges in and around Los Angeles, but the one in Venice Beach is particularly nice for its setting and atmosphere.
Date: January 1, 2022
Address: Venice Breakwater - Windward Ave. 1800 Ocean Front Walk, Venice, CA
Price: 10$ approximately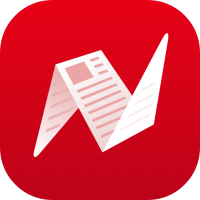 This is original content by Popmoca Kisslock Handbag from NewsBreak's Creator Program. Join today to publish and share your own content.