It's no secret that New York is famous for its good pizzas. So if you're planning a trip to the Big Apple, don't miss out on tasting the succulent "pies" of New Yorkers, as they call them. By the slice or whole, here are ten places to find the best pizzas in New York.
Lombardi
Located in the Little Italy neighborhood of Manhattan in New York City, Lombardi's has kept its know-how and authenticity since 1905. Each pizza is baked in a charcoal oven and features thin dough with perfectly crisp edges. No waiting around here because with its new, larger interior, there are more tables available.
32 Spring Street, Nolita
Sal & Carmine's
It's well known that New Yorkers love to eat pizza by the slice. At Sal & Carmine's, there's something for everyone, and the good-sized slices are enough to satisfy your appetite. And a slice of classic cheese pizza will cost you only $3. We suggest you go for it!
2671 Broadway, New York
Paulie Gee's
Paulie Gee's pizzeria has a romantic, dark, and old-fashioned decor. Here, they offer classic pizzas as well as vegan desserts. Its original recipes seduce tourists and locals alike. Go for the "Monte Cristo" made with gouda cheese, Canadian bacon, and pure maple syrup or the "Porkypinneapple" which, as its name suggests, is made with fresh mozzarella, tomato, parmesan, pineapple, and speck ham.
60 Greenpoint Avenue, Brooklyn
St. John's of Bleecker Street
This is one of the best pizzerias in the Big Apple, and for good reason: it offers classic wood-fired pizzas. But here, the pizzas are sold whole and not by the slice. They are thinner than the American-Italian pizzas and the ingredients are fresh, the sauce is tangy and the cheese is of good quality. The cheese pizza is the basic pizza. So come with your family or friends and let yourself be tempted by the authentic smell of good pizza, you won't regret it!
278 Bleecker Street
Roberta's
Roberta's is New York's favorite pizza place. It offers must-try pizzas with unusual names such as "Cheesus Christ" or "Paparizza" made with romesco sauce, paprika smoked sausage, and onions. The restaurant features a white brick wall and exposed wooden beams, and Roberta's grows its own vegetable garden, which means the pizzas are made with fresh, organic vegetables.
261 Moore Street, East Williamsburg
Speedy Romeo
Speedy Romeo was originally a former dealership. It was transformed into a pizzeria and won the hearts of New Yorkers. What makes it so appealing? Its classic recipes are based on fresh and slightly spicy tomato sauce or béchamel sauce! A little too much loaded, for that it is better to go there with an empty stomach, you will appreciate your pizza even more!
376 Classon Ave, Brooklyn
Best Pizza
Imagine: a pizza overflowing with cheese, hot and thin... Best Pizza has it! You can order a classic cheese pizza or one with white sauce. Then choose your toppings (bacon, mushrooms, pepperoni, garlic...). Enjoy your meal!
33 Havemeyer St, Brooklyn
Totonno's
Totonno's is probably the most famous pizza place in New York. For nearly a century, New Yorkers have fallen in love with its crispy crust and rich, multi-faceted ingredients.
1524 Neptune Avenue, Brooklyn
Joe's Pizza
Joe's Pizza is always crowded. And it's normal since it offers delicious wood-fired pizzas. The place is often invaded by locals, regulars, and workers coming for lunch. You can order your slices at the counter and they serve them on paper plates. Afterward, you can enjoy them at a stand-up table, in a friendly atmosphere!
7 Carmine Street, Bleecker Street
NY Pizza Suprema
Even if the place doesn't look like much, you'll enjoy good pizzas at NY Pizza Suprema. By the slice or whole, there's something for everyone (Margherita, pepperoni, four-cheese pizzas...) You choose!
413 8th Avenue, New York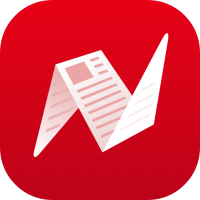 This is original content by Popmoca Handbag from NewsBreak's Creator Program. Join today to publish and share your own content.