"Renting clothes is less green than throwing them away": this headline, inspired by the findings of a Finnish study and recently repeated in many media, startled many. Really? Yes, but...
A growing model in North America and elsewhere, clothing rentals are often presented by the companies that promote them as a more environmentally friendly way to consume fashion. A team of circular economy researchers from the Lappeenranta University of Technology debunked this belief in a study recently published in the scientific journal Environmental Research Letters. Using a life-cycle analysis of a pair of jeans, the researchers compared the climate change impact of five scenarios: buying a garment, wearing it and discarding it; wearing it longer than average (reducing); reselling it (reusing); recycling its fiber or renting it (sharing).
They took into account all stages in the life of a pair of jeans (based on European data): from manufacture to end of life, including delivery and maintenance.
Of all these approaches, renting proved to be the most harmful to the climate, resulting in the emission of the equivalent of 41 kg of CO2, which corresponds to the life cycle emissions of about 10 hamburgers. In the "buy and throw away" scenario, 34 kg of CO2 is released into the environment.
The reason why rentals fare so poorly is because of the transportation involved. The researchers estimated that a consumer travels an average of 2 km to get to the store.
Cleaning is not an issue here since the same type and frequency of washing was assigned to all approaches. However, many clothing rental companies use dry cleaning services, which are considered more harmful to the environment mainly because of the chemicals they use.
There are, however, scenarios where a rental may be a better choice than the traditional model or equivalent: when the frequency of wearing jeans is doubled, from 200 to 400 times for example, or when the consumer uses public or active transportation to get around. Not surprisingly, the study shows that the most sustainable way to dress is to buy fewer clothes, wear them longer and if you ever want to get rid of them, move on to the next one.
Some drawbacks
On Twitter, American journalist Elizabeth L. Cline, author of the essays Overdressed and The Conscious Closet, expressed reservations about the study. "I'm all for questioning the circular economy, but this study doesn't reveal much. The study is a study of one pair of jeans. We also need studies comparing renting to disposable fashion/consumption and renting versus buying something for a special occasion."
Its authors acknowledge, moreover, that the study has limitations, particularly because it does not consider other environmental impacts such as those on water, soil, biodiversity, and local communities.
But it makes a distinction between services based on occasional rental and those that offer a regular part replacement. It is the latter model that the study is based on.
The life cycle assessment of a product is a complex process that takes many factors into account. But one thing is simple: reduction at the source is always the behavior that has the least environmental impact.
However, the trend is rather the opposite. The number of times a garment is worn has dropped from 200 to 120 times worldwide between 2002 and 2021.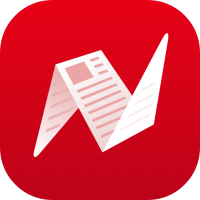 This is original content by Popmoca from NewsBreak's Creator Program. Join today to publish and share your own content.