The primer on fashion marketing in times of pandemic 
When the Covid-19 pandemic hit in the spring of 2020, many fashion companies had to put their campaigns on hold. It was no longer possible to gather creative teams, directors, photographers, or models in person. So companies quickly had to get creative.
Listen to the podcast here.
Some brands made the choice to send items from their new collection to models and influencers asking them to be creative and use what they had at their disposal, hoping that the result would be good. This was, for many brands, the first time they ceded creative control to a model or influencer.
In the end, some of these campaigns, although homemade, went viral and were very successful. While others didn't quite hit the mark. This begs the question: have brands adopted a new global marketing strategy? And is this model worth including in future marketing strategies?
Between cultural relevance and Instagram likes, you have to choose
For Laura Lanteri, creative director and consultant at LLNYC Worldwide, a global marketing firm based in New York, this strategy is short-lived and essentially only serves to produce results in terms of metrics, data, and engagement on social networks. She says, "In my opinion, a campaign is truly successful when it becomes part of the everyday conversation when it becomes part of our cultural landscape. Influencer marketing doesn't have the power to do that. It all depends on what we decide to focus on: cultural relevance or Instagram likes."
However, with the growth of social networks like Instagram and the ability for almost anyone to create or access content, a real shift in consumer demand has occurred over the past decade. A shift that places more value on image and realistic storytelling, as opposed to the perfection, or at least the illusion of perfection, peddled by the fashion industry over the past century.
It's a very one-sided illusion, Laura points out. According to her, "Fashion has been, for decades now, the custodian and promoter of highly biased narratives centered on a Euro-centric standard of beauty and unattainable standards set for white people. This was built and designed to be unattainable. It wasn't perfection, it was racism and discrimination. People are tired of being denigrated, criticized for submission. When they look at fashion, I think they want to see themselves realistically. And we are far from that."
The need to balance reality and perfection in a pluralistic society then creates tension for brands as they want to maintain as much control over their positive image as possible, but also want to create an authentic connection and engage in two-way conversations with their customers. There are several examples of brands that are at both extremes: one thinks of Chanel's reluctance to allow its customers to use its name on social networks and the other side Marc Jacobs and Burberry that solicit and distribute user-generated content.
One might wonder how fashion brands, especially those who want to make sure their DNA is not denigrated, will approach this new strategy? But for Laura, the question is not there. She explains, "I think customers will ask themselves, 'What does Chanel have to add to my life today? Why am I engaging with this brand? What are they doing for me and are they aligning with my values?"
Laura remembers Meryl Streep's famous monologue about "cerulean blue" in the movie The Devil Wears Prada. In this scene, her character describes how fashion insiders dictate trends for the general public. Laura says, "I love this scene so much because it sums up everything that needs to change in luxury today. The days of talking to an audience are over. I think it's time to listen.
In an era driven primarily by data, the emphasis on listening is essential for today's creative director. It is then his or her role to edit and manage that message in a way that makes sense for the brand. Laura notes, "I think creativity and original thinking will be more important than ever. It will be crucial to get back to create roles that are not solely driven by sales and profit forecasts, although that is really hard to imagine. The role of the creative director will involve decolonizing the fashion narrative as much as creating a new language."
She recommends that creative directors take an introspective look, much more so than they have in the past while asking the central question: "How can we make people feel good about themselves? How can we encourage them? And can we make everyone feel seen and heard?"
She realizes that rethinking the foundations of fashion advertising and marketing will be a difficult and ongoing process. She concludes, "I think the times ahead will be very interesting!"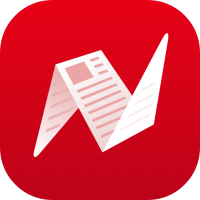 This is original content from NewsBreak's Creator Program. Join today to publish and share your own content.