The chlorine shortages this pool season have many homeowners wondering if a natural swimming pool is a safe alternative to a traditional chlorine pool. The issue of rising pool maintenance costs and chemical price increass have hit pool owners hard this summer. Consequently, a growing percentage of homeowners are considering converting their inground pool to a natural pool.
For eco-conscious home owners longing to go chemical free, Natural Pools are suddenly a popular trend that has rapidly been gaining traction in both the United States and Australia. Natural swimming pools have 16% of the recreational water market in Europe, according to Pool Magazine and have suddenly caught the interest of both the pool industry and consumers.
There are definitely some advantages to switching to a natural pool environment, the chief one being the cost savings for chemicals like chlorine. However, the question has many experts in the pool industry wondering whether natural pools are truly a safe alternative to chemically treated pools. Rudy Stankowitz, author of the best-seller "How To Get Rid of Swimming Pool Algae" has some serious reservations about whether NSP's (natural swimming pools) are truly up to the same tasks as chlorine treated pools.
Stankowitz agreed to go one-on-one with one of the leading proponents for bio-filtrated natural pools, Allen Schnaak - Vice President of Business Development for BioNova Natural Pools. The two squared off for a serious and open discussion about the actual biochemistry involved in maintaining natural pools.
One of the main issues Stankowitz has with natural pools has to do with belief that diatoms are still able to harbor water borne illnesses within the biofilm of a natural pool. Schnaak insists that the helpful organisms in a natural pool environment help mitigate such diseases as Legionella, Cryptosporidium, Giardia and others. However, Stankowitz isn't so sure and suggested that further 3rd party research from an independent source is needed.
Many homeowners have struggled to balance the rising costs for chemically treating their pool, with ongoing shortages for essentials like chlorine, muriatic acid, and other essentials. Over the past two years, pool owners have seen prices skyrocket on chlorine tablets. The price for a bucket of chlorine tablets has gone up over 100% since 2019 and is expected to increase into 2022.
The explosion in demand for swimming pools coupled with slow downs in production from manufacturers have created the perfect storm for rising prices. Consequently, homeowners are wondering if they should jump in on a European trend for natural pools. Allen Schnaak of BioNova said the timing has never been better to introduce consumers to a chemically free safe alternative for natural pool filtration.
Recently Schnaak was featured in an article in the Wall Street Journal touting the benefits of natural pools. The visibility that NSP's are getting this year directly correlates to the increase in interest by consumers for cost saving, safe and viable alternatives to chemically treating a swimming pool. The trend is slowly gaining traction and has many folks wondering whether it's time to ditch the chlorine and go natural.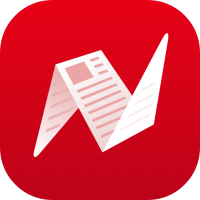 This is original content from NewsBreak's Creator Program. Join today to publish and share your own content.