With Walt Disney World's 50th Anniversary comes changes in all four parks, resorts, Disney Springs, and more! Even new services and changes in planning a Disney Vacation are in the works. And if you haven't been to Walt Disney World in the last few years you are in for some big surprises! This includes things as big as new lands, and as small as new Disney character experiences. Check out all the Changes for the Walt Disney World 50th Anniversary in All Four Parks. New Rides, Restaurants, Resorts, and everything retiring along the way!
What is the Walt Disney World 50th Anniversary Celebration Dates?
The Walt Disney World's 50th Anniversary Celebration starts October 1, 2021 and runs through March 2023.
How Long does the 50th Anniversary of Walt Disney World Last?
The World's Most Magical Celebration at Walt Disney World lasts 18th months. 
When is the Best Time to go to Walt Disney World for the 50th Anniversary?
Following the historical crowd levels for Walt Disney World anniversaries we'd say your best bet is to Plan a 2022 Disney Vacation AFTER the initial crowds have lessened. If you're looking for the Best Time to Visit Walt Disney World during the 50th Anniversary celebrations here are our recommendations.
January- February
First week of March
Third week of September
Mid-October to the week before Thanksgiving.
Any of these times in 2022 are great times to visit. And in 2023 we'd say January and February are the best times to visit Walt Disney World. If you're looking to visit Walt Disney World on a budget be sure to check out the Cheapest and Most Expensive Times to visit Walt Disney World so you can make sure you're getting the best deals on resorts and tickets. 
Walt Disney World 50th Anniversary Plans
With Walt Disney World making significant changes every year to meet demand and continue challenging Universal Studios, the plans to spruce up each park and introduce new experiences and rides have been in the works for years! We're breaking this list of changes at Walt Disney World down by Park, in list style. Hopefully, this will give you a good idea of EVERYTHING changing at all four Disney Parks, Resorts, and property-wide. Along with all the changes in entertainment, rides, restaurants, and services, we also get a new Logo and an Event Name. The anniversary happenings are called "The World's Most Magical Celebration." Complete with 50th Anniversary Disney Snacks, Merchandise, and temporary events across the parks. Check out all the Official Walt Disney World Plans we've shared in our Disney World's Most Magical Celebration 50th Anniversary post. What is Happening for Walt Disney World's 50th Anniversary?
New Walt Disney World 50th Anniversary Logo Reveal
Walt Disney World has a NEW Logo filled with sparkles alongside strong purple, blue and pink hues. No doubt honoring some of the more recent color trends at Disney. Imagination pink, Purple Potion, and Unicorn colors have been merchandise darlings this past year. All clearly represented in the new mood board for the 50th Anniversary Celebration.
The Fab 50 Disney Statue Collection in All Four Parks
Coming to Walt Disney World parks are gilded gold statues featuring 50 favorite Disney characters to set the stage for magic throughout the entire celebration. 
Will Walt Disney World do anything special for the 50th Anniversary?
Yes! ALL FOUR THEME PARKS are getting updates! We share everything that's on the way in each Disney Park as part of the 50 magical enhancements by the 50th below. Disney will also release special edition buttons, pins, merchandise, snacks, and more.
Anniversary Celebrations at the Disney Resorts
2021 marks the Anniversary of Walt Disney World as a whole, and Magic Kingdom Park, which officially opened back on October 1, 1971. But we also get to celebrate opening day Resorts too. The Contemporary Resort. Fort Wilderness Resort and Campgrounds and The Polynesian Resort and Villas are also celebrating their 50th anniversaries in 2021, so we'll be sure to see specialty merchandise and something special for those resorts too.  
Will Cinderella's Castle Change for the Disney World 50th Anniversary?
YES! You can now see Cinderella's Castle in all its Rose Gold glory! Complete with buntings, a 50th medallion, sparkles, and golden accents honoring the "Golden Anniversary" of 50 years.
Magic Kingdom 50th Anniversary Updates and Changes
Walt Disney World's 50th Anniversary at Magic Kingdom: "Cinderella Castle illuminates the park with a dazzling glow that sparkles with pixie dust.
Monsters Inc Laugh Floor at Magic Kingdom returns August 8, 2021
Disney Enchantment Fireworks Show debuts October 1, 2021. 
This new Fireworks show is a combination of pyrotechnics, lighting, fireworks, and enhanced projection lighting that will stretch down Main Street USA.
New Projection Lighting on Cinderella's Castle
Tomorrowland Makeover.
A new Pixar's Coco scene is coming to Mickey's PhilharMagic on October 1, 2021
Mickey's Celebration Cavalcade tours the park at random.
New Park Entrance refurbishments.
Disney's After Hours Boo Bash debuts August 2021. 
New character Costumes for Minnie, Mickey, Donald Duck, and Daisy Duck, Goofy and Pluto, and Chip 'n' Dale. These are the MAIN Disney characters that will be part of the 50th Anniversary celebrations. 
Cinderella Castle refurbishments with 50th-anniversary medallion, buntings, and gold accents.
Splash Mountain is being re-themed as Princess and Frog Ride. Per Disney Parks Blog.
Disney Characters are set to be added to It's a Small World ride by 2022. Similar to Disneyland's version.
Introduction of the Hub Grass in front of Cinderella's Castle, for lounging and dessert parties.
Wreck-it Ralph Attraction to replace Stitch's Great Escape by 2022.
Skipper Canteen Jungle Cruise Restaurant comes to Adventureland.
Happily Ever After Fireworks Show replaces Wishes. The Happily Ever After Fireworks Show Retires September 29th, 2021. 
Not So Spooky Spectacular Halloween Fireworks debut 2019 at Mickey's Not So Scary Halloween Party
PeopleMover Refurbishments.
Walt Disney World Railroad Refurbishment and new scenes
Carousel of Progress Updates
Instagram darling, The Purple Wall, is refreshed with geometric graphics, Galactic Purple Wall.
TRON Lightcycle Roller Coaster completion in 2022 in Tomorrowland.
Jungle Cruise – new scenes
What's Cancelled at Magic Kingdom?
Happily Ever After Fireworks Show Retires September 29, 2021. 
Sorcerer's of the Magic Kingdom Suspended January 2021
Main Street Citizens October 2020
Move it Shake it MousekeDance It! Street Party October 2020
Mickey's Royal Friendship Faire October 2020
Royal Merry Makers Cut
Muppets: Great Moments in History Cut
Hallowishes Fireworks Show Retires
Wishes Fireworks Show Retires
The Main Street Electrical Light Parade retired 2018
Stitch's Great Escape Closed 2018
Magician Mickey Character Meet and Greet no longer includes a "talking Mickey"
Move it, Shake it, Dance it, Play it Parade retired 2019
Captain Jack's Pirate Tutorial retired 2018
Hollywood Studios 50th Anniversary Updates and Changes
Walt Disney World's 50th Anniversary at Hollywood Studios: The iconic Hollywood Tower Hotel glitters with EARidescence, evoking the glimmer and shimmer of the golden age of imagination and adventure.
Wonderful World of Animation  at Hollywood Studios returns August 1, 2021
Beauty and the Beast Live on Stage at Hollywood Studios returns August 15, 2021
New park logo debuts in 2019 for 30th anniversary
"Studio" Parking lot names are replaced by character names, preparing to remove studio theming of park. 
Fantasmic is refreshed 2017
Additional Star Tours storylines added for a possibility of 26 different ride experiences 
Star Wars Galaxy's Edge opens on August 29, 2019. Land open in phases.
Millennium Falcon: Smugglers Run Ride: A new ride that allows guests to "control" the ride together.
Rise of the Resistance Virtual Queue Introduced at Galaxy's Edge
The Galactic Datapad App is in Disney Play for immersion experience and gaming
Galaxy's Edge New Restaurants and Shops
Toy Story Land opens June 2018
Slinky Dog Dash
Alien Swirling Saucers
Woody's Lunch Box Quick Serve
Woody's Roundup Rodeo BBQ Restaurant open date TBD.
Mickey and Minnie's Runaway Railway debuted at the Chinese Theater on March 4, 2020.
Mickey Shorts Theater opened in March 2020.
Baseline Tap House was added on Grand Avenue.
Introduction of the Sunset Seasons Greetings shows at Christmas.
Lightning McQueen's Race Academy intermittently open.
What's Cancelled at Hollywood Studios?
Indiana Jones Epic Stunt Spectacular Show paused October 2020
Jedi Training Academy October 2020
Green Army Men Drum Corps October 2020
Voyage of the Little Mermaid October 2020
Star Wars A Galaxy Far Far Away stage and show are removed Feb 2020
Meet and Greet with Toy Story 4 Bo Peep canceled Feb 2020
New Mike and Sully Meet and Greet in the One Man's Dream building canceled Feb 2020
Citizens of Hollywood street show scaled back, some street shows retired.
The Great Movie Ride closes
Epcot 50th Anniversary Updates and Changes
Epcot is getting a major overhaul. The biggest news to come out of the D23Expo was that Epcot would be transformed and demolish Innoventions West to create new spaces aligned with four new areas of the park; World Celebration, World Discovery World Nature, and World Showcase. The new four sections of Epcot create experiences aligned to different universal themes.
Walt Disney World's 50th Anniversary at EPCOT: "Lights shine from within Spaceship Earth's reflective panels as stardust emerges to symbolize beacons of possibility and optimism."
Turtle Talk with Crush at EPCOT returns August 21, 2021
NEW Epcot Neighborhoods
New Projection Lighting on Spaceship Earth
Dreamers Point Statue
New Entrance Refurbishment with pylons
Epcot name is officially changed back to EPCOT (Feb 2020)
Choza de Margarita, a permanent outdoor food kitchen, is added to Mexico
Interactive Play!Pavilion in Wonders of Life Building. Date open TBD.
Addition of Journey of Water with Moana-based theme to include waterfalls and interactive experiences in World Nature scheduled for 2022 tentatively.
Regal Eagle Smokehouse Craft Drafts & Barbecue replaces Liberty Inn in the American Adventure Pavilion
Guardians of the Galaxy: Cosmic Rewind is an indoor "storytelling" Rollercoaster that catapults guests into space backward and allows 360 control of the coaster car. Completion planned by 2022
Olaf's Holiday Tradition Expedition Scavenger Hunt game debuts at Festival of Holidays 2020
La Creperie de Paris. Authentic French Creperie is announced for Epcot France Opening October 1, 2021.
Awesome Planet, a new movie arrives at The Land Pavilion replacing Circle of Life in 2020
Frozen Ever After replaces Maelstrom.
Takumi Tei, an artisan Japanese restaurant, opens 2019
Remy's Ratatouille Adventure in France Opening October 1, 2021
Space 220 Restaurant opens in Future World (soon to be World Discovery) to be located next to Mission Space. Completion TBD
The Spike the Bee Pollen-Nation scavenger hunt game is introduced at Flower and Garden Festival 2018
Harmonious Nighttime Spectacular to replace Epcot Forever October 1, 2021.
Wondrous China, is the new China CircleVision film to replace the old film in China, Epcot 
Canada Far and Wide, CircleVision is the new Canada 360 film premieres with Festival of the Arts 2020
Soarin' Update happened in 2016 changed to Soaring Around the World
International Festival of the Arts debuted in January 2017, now an annual art festival at Epcot.
Club Cool Renovation.
New Creations Shop in Epcot, replaces MouseGear.
What's Cancelled at EPCOT
Reflections of China Retires December 1, 2021. 
Epcot Forever Retires on September 28, 2021. 
Chip and Dales Christmas Tree Spree Game is Replaced October 2020
Innoventions West to be demolished
Ellen's Universe of Energy closes. 
Leave a Legacy walls come down at Epcot Spring 2019
Liberty Inn Restaurant in America, Epcot closes July 8, 2019
Circle of Life with Timon and Pumba closes at The Land building
Illuminations: Reflections of Earth nighttime show retires 2019
Animal Kingdom 50th Anniversary Updates and Changes
If you haven't visited Pandora: World of Avatar at Animal Kingdom yet, know that this land's popularity has ranked Animal Kingdom in the #2 most popular theme park spot. Second only to Magic Kingdom. Lots of people, lots of awesome, lots going on.
Walt Disney World's 50th Anniversary at Animal Kingdom: "A warm and glorious light emanates from the Tree of Life, as enchanted fireflies gather to call forth the magic of nature."
Return of Festival of the Lion King in a modified layout
Disney KiteTales : This daytime show features 3-D kites flying through the air. At 30 feet long, some are shaped like our favorite Disney Characters including Simba, Zazu, Baloo, and King Louie. Open October 1, 2021.
New Projection Lighting on the Tree of Life
Pandora, World of Avatar Opens Spring 2017
Flight of the Banshee, consistently still seeing 120-180 minute waits 3 years after opening.
Na'vi River Ride
Satuli Canteen Quick Service
Pongu Pongu Counter Service
Feather Friends in Flight debuts August 2020, replacing UP! A Great Bird Adventure
Tiffin's Restaurant opens in 2017
Tree of Life Awakenings evening digital show opens, with seasonal overlays
Introduction of Kevin, from UP! as a wandering character at Animal Kingdom
Donald Duck's Birthday Bash takes on a potentially permanent setup in Dinoland
The addition of New Christmas at Animal Kingdom Offerings, including large animal marionettes and digital show, arrives in Animal Kingdom in 2019.
Animal Kingdom After Hours now offered for late-night park time. 
What's Cancelled at Animal Kingdom?
Pandora Utility Suit (Mech Suits) October 2020
Finding Nemo - The Musical October 2020
Rivers of Light We Are One night show debuts in 2019. Permanently Closed 2020
Up! A Great Bird Adventure replaced August 2020
Primeval Whirl Permanently Closed Summer 2020
Rafiki's Planet Watch Conservation Center closes 2018. Intermittently open.
Flights of Wonder Closes, replaced by Up! A Great Bird Adventure.
Animal Kingdom's parade is removed from the programming schedule
Primeval Whirl set to intermittent operations. 
Disney Resort 50th Anniversary Updates and Changes
One of the biggest ways Disney is meeting the needs of more guests is by upgrading current resorts and establishing new resorts. Disney resorts are and have been going under refurbishment or scheduled to before the 2021 deadline.
The Incredibles Rooms at Disney's Contemporary Resort are available Fall 2021. 
Disney's Polynesian Village Resort refurbished to Moana Theme in 2021
The Walt Disney World Swan Reserve Hotel is set to open in Fall 2021
BoardWalk Ice Cream opens at Disney's Boardwalk to replace Ample Hills Creamery in Summer 2021 
Refurbishments begin at Saratoga Springs 2020
Grand Floridian Re-Imagining in progress. 
Removal of Disney's Grand Floridian Society Orchestra from the resort entertainment. The last day is Oct 3, 2020. 
Citricos revamped to a Mary Poppins Returns-themed restaurant. 
Victoria and Albert's Bistro set to replace Citrico's Restaurant at the Grand Floridian. Date TBD.
Enchanted Rose Lounge replaces Mizner's Lounge The Beauty and Beast inspired Bar and Lounge at Grand Floridian opens Fall 2019
The Coronado Springs Gran Destino Tower Refurbishment completed in 2019
Disney Riviera Resort and Villas opens as a new DVC property Dec 16, 2019
Topolino Terrace, a rooftop restaurant atop Riviera opens now. 
Topolino Terrace Character Breakfast Mickey's Breakfast a la Art debuts as the best new character dining experience.
Star Wars Immersion Resort 2-night, 3-day experience on the Galactic Starcruiser. Open TBD.
Caribbean Beach Resort construction completes December 2018
Sebastian's Bistro opens as Caribbean Beach's new Table Service Restaurant.
Coronado Springs adds Toledo's Restaurant, a new signature rooftop dining. 
Three Bridges Waterside Bar and Grill at Coronado Springs opens Summer 2019 
Magic Kingdom to Grand Floridian Walkway completed in 2020.
Reflections: A Disney Lakeside Lodge ( Project May Be Canceled) resort begins construction on River Country Water Park site, located between Fort Wilderness campgrounds and Wilderness Lodge.
Princess and the Frog Restaurant ( Project May Be Canceled) to open at Reflections: A Disney Lakeside Lodge
Walt Disney World Changes 50th Anniversary Park Updates and Changes
Dessert Parties and special viewing areas are added for most evening shows, available at an additional cost.
Park to Park Bus Service begins at Walt Disney World in late 2019
New Bus Fleet arrives, with usb charging ports in the seats
Skyliner Gondola stations are available at Disney's Art of Animation and Pop Century Resorts. And Disney's Riviera Resort, Epcot International Gateway, and Hollywood Studios Main Gate. Disney Skyliner Gondola Transportation System opens on September 29, 2019.
Disney Club 33 locations at Walt Disney World are revealed. 
All 4 Disney Parks now serve alcohol with meals 
Minnie Van Service is available for guests at all Disney Resorts
Face Recognition for entry begins testing at Disney Parks in 2021
Artificial Intelligence Bag Check Scanners Debut at Hollywood Studios Aug 2020
Ample Hills Creamery closes on the Disney Boardwalk June 2020
Magic of Disney store location opening with the South Terminal Complex at Orlando International Airport in 2022. 
Disney Springs Updates and Changes
Now a fairly upscale shopping and restaurant experience Disney springs is continually adding amazing things to the non-park day experience. Disney Springs has been morphing ever since it stopped being Downtown Disney. We love that you don't have to pay admission or have a ticket to the parks to enjoy Disney Springs. And that the Disney buses still bring you there! Here are some of the new things. 
Salt and Straw Ice Cream is slated to arrive in Disney Springs in 2022. 
Wondermade Marshmallows Opens serving specialty marshmallows April 2021
Christmas Tree Stroll debuts in 2020. 
Cirque de Soleil announces Drawn to Life, a new show highlighting Disney Storytelling and a familiar score to immerse guests in Disney Magic at the Cirque de Soleil location in Disney Springs. Date Open TBD.
Cookie Dough Food Truck opens by September 2019
Beatrix, neighborhood restaurant, coffee house, and market open by 2020
Wolfgang Puck Bar and Grill opens
Jaleo, a new Spanish restaurant featuring tapas opens
City Works Eatery and Pour House featuring craft beers is set to open in Winter 2019
Chicken Guy, Guy Fieri's quick-serve restaurant opens, makes our Best Quick Serve Restaurants at Disney Springs list.
Pepe by Jose Andres opens
Sunshine Churros Kiosks opens Aug 2019
World of Disney store is refurbished
New Mac and Cheese Food Truck opens
NBA Experience opens Aug 12, 2019
Everglazed Donuts & Cold Brew opened in January 2021
Gideon's Bakehouse opens in 2021 serving cookies, cake slices, and coffees.
Walt Disney World Vacation Planning Updates and Changes
If you haven't been to Walt Disney World in the last few years you may not have gotten a chance to do your own DIY planning via the My Disney Experience app, have a go at fast pass booking ( p.s. its not on paper anymore), or experience the joy of magic bands! Here are the big planning changes we've seen. And if you need a fresh look at how to do the whole planning thing check out our 12 step post.
Disney's Magical Express retires at the end of 2021. Brightline Railway is set to connect Orlando International Airport to Disney Springs by 2026. 
Disney's MagicMobile Wallet Service is introduced for Apple devices first in 2021.
Introduction of Magic Bands as identifiers for park tickets, resort keys, and Fastpass.
Disney Genie App planning service offering a complete Disney Vacation experience crafted specifically for you. (indefinitely delayed or canceled) 
And the announcement that Disney is No Longer Offering MagicBands for FREE.
Introduction of more streamlined Fast Passes. , FP+ was temporarily suspended in 2020.
Implementation of the Disney Park Pass Reservation System in all four parks
A stricter Disney Planning Timeline for Restaurant reservations shifts from 180 days out to 60 days before your vacation.
The My Disney Experience App gets upgraded to unlock your resort room with the app.
Mobile Order arrives at 40+ Restaurants across the parks for mobile food pick up so you don't have to wait in line.
Changes at Walt Disney World for the 50th Anniversary
To see all the main upcoming changes see Disney's website. We'll be sharing all the new things as they pop up so stay tuned!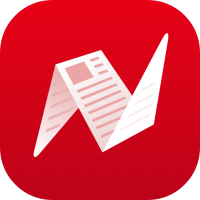 This is original content from NewsBreak's Creator Program. Join today to publish and share your own content.