If you're heading to Animal Kingdom be aware that this is Walt Disney World's biggest park! It simply sprawls across acres and acres of land. And while you won't be walking all of it, you can plan on getting lost in all the hidden cracks and crevices. But, never fear, the Best Photo Spots in Animal Kingdom for Disney Instagrammers and photographers are easy to find and offer an array of backdrops! Let's get started.
Photography in Animal Kingdom101
Animal Kingdom is broken up into six main areas.
Oasis
Discovery Island
Dinoland USA
Asia
Africa
Pandora
A Disney Photoshoot Plan for Hollywood Studios
When building a photoshoot plan for yourself it's important to think about not only all the Best Photo Spots in Animal Kingdom but also the logistics. One of the easier parks for photography, there are so many hidden spaces that make for beautiful photos. And because this park is so big, the crowds are spread out a little more and less of an issue. Remember that things like using a Photopass Photographer, visiting during times of day when the lighting is better and when crowds are lower can make or break a good photography day. We are major advocates for staying on property at Walt Disney World because one of the perks available to Disney Resort guests is a 30 minute Early Morning Theme Park Entry. This benefit gets you into the parks 30 minutes before other guests.
As Disney Park's opening plans often change it is worth the effort to make sure you're in the park as early as possible. Or as late as possible if you're tackling nighttime photography at Disney World. So be sure to check out the Disney 5-Day Calendar for current park hours.
Disney Photography Tips
Disney Photography Pro Tip #1- Early Access to the Parks
Animal Kingdom often has a full crowd of people waiting at the guests to rope-drop Flight of Passage in Pandora. Our best advice is to be at the park before rope drop ( when the park officially opens). Because while everyone else is running to the Pandora area of the park you can simply explore all the areas and grab a bunch of morning photos without crowds.
Disney Photography Pro Tip #2- Best Times to Visit
Depending on what you're aiming to photograph your "Best Time to Visit" could depend on a lot of factors! If you're aiming to grab animal photos then your best time to visit Animal Kingdom is in the winter months of January- February. If you're hoping more for character photos, then aim for September when crowds are lower. In general, since you're not up against annual festivals or park-wide parades, the Fall and Spring months are perfect lower crowd times, and taking photos becomes a little easier.
Disney Photography Pro Tip #3- Best Lighting
No matter what park you visit, the best times of day to take photos usually stay the same. Early mornings when crowds are lower and the sun is still low in the sky ( before 10 am) are ideal. Later in the day after 4 pm is also an excellent time to get some soft sunlit photos. Crowds at Disney and lighting in Florida typically become unbearable between 10-3 pm. With this in mind, it's best to load your photo work to the morning and evening hours.
Disney Photography Pro Tip #4- Best Disney Night Photography at Animal Kingdom
Pandora

We love Pandora at Night! It comes aglow as the park gets darker with variations of blues and pinks that cover the native plant species, illuminate the waterfalls, and line the veins in the pavement. Grab your best lends that can capture loads of light and snap some pictures!

The Tree of Life

Throughout the year you can find the Tree of Life decorated with beautiful glowing elements. For the 50th Anniversary of Walt Disney World, fireflies and iridescent lights take over this tree, and are gorgeous.
The Oasis
As the part of the park that you walk through to get to Discovery Island and the location of the Tree of Life, the Oasis is best for candid photos. Grab a Disney Animal Kingdom Map for a pose, or near one of the animal, habitats to snap your first picture. We also like this entrance area during the Holidays at Animal Kingdom for a photo in front of the large Christmas Tree.
Discovery Island
Across the bridge, right after The Oasis area, you enter Discovery Island. This area is home to the Tree of Life and storefronts.
Discovery Island Storefronts: The storefronts in the Discovery Island area are always decorated in some fashion, with beautiful light browns and terracotta colors, this is a nice area for simple photos.
Wilderness Explorers: You can find Wilderness Explorer stands all over Animal Kingdom! And sometimes you can even catch Russ and Dug for a quick character photoshoot.
DinoLand U.S.A
Heading to DinoLand right after Discovery Island usually means little to no crowds. Here are some of the best spots to grab a photo.
Restaurantosaurus: This restaurant has a fun storefront, and as it has a bit of a courtyard there are a couple of spots, namely the one with the little airstream camper, that is fun as a backdrop.
Chester and Hester's Roadside Dino Attractions: The brightest and most fun part of this area you can catch photos with dinosaurs in the background!
Diggs County Billboard: Next to Primeval Whirl is a billboard down a small backroad. We love this spot for a photo standing or sitting, with the billboard in the background.
Red Gas Pumps: Just like in Hollywood Studios, there is a pair of red gas pumps that are fun for photos, and can lend to a fun Disneybound.
Asia
Heading to Asia you're going to pass Discovery River on the left and the Finding Nemo Building on the right. But you won't actually stop until you come to Expedition Everest.
Expedition Everest: This thrill ride rollercoaster at Walt Disney World's Animal Kingdom offers a beautiful backdrop, with prayer flags in the foreground and a snow-capped mountain behind you! Tip: Get a pic of this one while the rollercoaster is between the mountains for an extra element of fun.
Prayer Flags: Frankly, we love the prayer flags everywhere in Animal Kingdom. You can choose any that may be a good fit whether they're dangling the background or tied to a tree you're leaning on. They always add a nice splash of color to the photos.
Discovery River Overlook: One of the best spots to grab a picture is from any of the riverside cubbies that line the river. The best spot is near the Gibbon habitat at the front of the Asia section, just before you head into Africa. This gives you a full view of the river, Everest, prayer flags, and anything on the river!
Africa
We've written about amazing photo opportunities in Animal Kingdom's Harambe Market before, so we'll add a few key parts of that photo shoot here as well.
Fichwa Fellow Wall: Mickey is classic on this wall in Harambe Market, and offers a great spot to strike a pose!
You are Most Beautiful Wall: One of Disney's Instagram Walls, this wall is hidden in the back of the marketplace. And another great spot for some good lighting and a cute photo. Get here before the lunch hour, as this area is a hot lunch spot.
Accommodations and Internet Cafe: One of the many spots all over Animal Kingdom that offers cute props for photos, this color-blocked yellow wall is stacked with fun things to photograph.
Children of the World Mural: If you head towards Zuri's Sweet Shop right around the corner you will find a quote," It does not matter who you are or where you are from, we are all children of the world." You can also find the "Bicycle Land" wall here.
Kilimanjaro Safaris: A photo on the truck with animals in the background is perfect for any Disney Instagrammer. But some of the best spots here are right after you get off the ride! Keep an eye out for a small green shack and matching Harambe truck.
Tusker House Restaurant: Inside Tusker House, which is the resident character dining at Animal Kingdom, you will find beautiful architecture and fabrics hanging from the ceiling. Visit this area outside of regular meal times if you're hoping to grab photos.
Pandora
Taking a walk towards the Pandora section of the park, past the Festival of the Lion King building you will find yourself on the path to Pandora.
Floating Mountains: The floating mountains of Pandora are an amazing feature that anchors the entire land. You can snag pictures of waterfalls, plant life, and more. We like a "behind you" shot to show the mountains ahead!
The Moss Wall: Pandora's Instagram darling, the Moss Wall is usually covered by stroller parking! But there is a ledge and it's a great spot to grab a seat. This is a beautiful green and purple wall, so plan your outfits accordingly.
The Gift Shop Area: Just outside of the Satuli Canteen is Pongo Pongu and the Amplified Mobility Platform from Avatar. Everything over here is interesting and deserves to be in a picture. Find your favorites!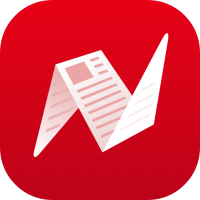 This is original content from NewsBreak's Creator Program. Join today to publish and share your own content.